The 'Enquirer' is any person who asks their question from the cards. The 'Enquirer' may read his or her own cards, or have their cards read by someone else.
There are three layouts.
It is not necessary that all three layouts be used in a reading. Any one, or all three of the layouts can be used.
The cards are to be interpreted in the context of the Enquirer's question. The cards will depict events that are to occur in the Enquirer's immediate future.
A card can have different meanings depending on where it is placed and the other cards that surround it. These meanings are printed on the card faces.
Each pack of cards comes with a set of complete and simple instructions.
THE FIRST LAYOUT : This will answer a specific questions as asked by the 'Enquirer' and has seven steps.
The 'Enquirer' is to shuffle the Pack and think of his or her question.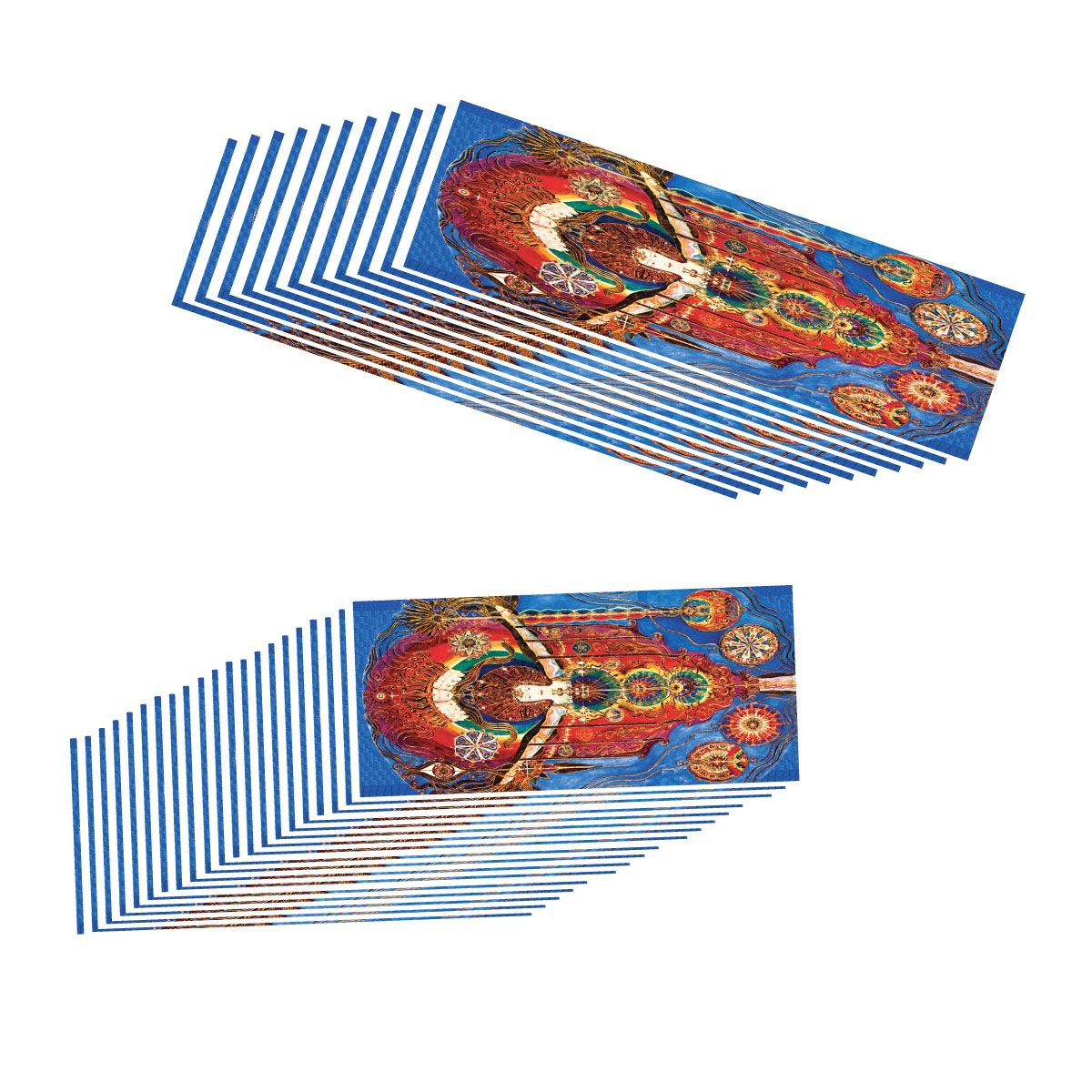 The cards are to be cut into three parts, laid face down.