If you are ordering from within India, please choose any one of the following modes of payment.
If you are ordering from within India, please only choose INR(Indian Rupees) as your currency.
All online payments are conducted through the most secure payment gateways, employing SSL technology, as explained below.
No customer details are stored online. All personal details submitted to PowerFortunes.com, for both paid and free services are securely maintained offline.
All personal information submitted to www.powerfortunes.com is treated with the strictist confidence and will not be shared with, or divulged to any third parties.
We follow a 'No Spam' policy. You will not recieve any unsollicited e-mails or spam e-mails from PowerFortunes.com. Spammers may however, use the powerfortunes.com domain to send out spam e-mails. These e-mails are unauthorised and action will be taken against such spammers.
1. 'On - Line' Mode:


You may pay in Rupees through your Indian ATM-CUM-DEBIT CARD, Internet Enabled Bank Account, all major CREDIT CARDS, or by charging the amount to your Indian mobile phone account through PAYMATE.
To use the above options, select CC Avenues in the payment options in the Order Form. This will take you to , which uses the latest Standard Sockets Layer (SSL) technology. You may fill out your details here.
By charging the amount payable, to your Credit Card (All major credit cards), using PayPal. A PayPal account is not required for this option. The total value of your order will be converted into 'US Dollars', for internal processing reasons. This will be the total equivalent value of your order converted from Indian Rupees to US Dollars. Even though your payment is shown in Dollars, you will not be paying anymore than if your payment was shown in Rupees.
2. 'Off - Line' Mode: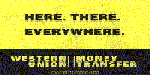 Cheque or Demand Draft, drawn in favour of 'POWER FORTUNES', payable at NAHAN, Himachal Pradesh - 173001. Please add Rs.50.00 to the total amount due payments by cheque.
By sending a Money Order to 'POWER FORTUNES', payable at NAHAN, Himachal Pradesh - 173001, quoting your Order ID No. in the 'Messages Section', at the end of the Money Order form.
Through *V.P.P. (Value Parcel Post). Just select the V.P.P. payment option in the online ORDER FORM and 'SUBMIT'. Your order will be dispatched to you by V.P.P. and you simply pay on delivery.

*Please Note: For orders through V.P.P., you will have to confirm that someone will take receipt of and make the payment for your parcel when it arrives. Your order will not be dispatched till this confirmation is received from you.
Also, this payment option is NOT available for services that are to be delivered online, e.g. Astrology Readings, Astrology Compatibility Reports, Tarot Readings and Mantras.