On the main category page, click on the product or service you wish to order.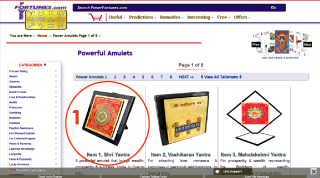 On the product page of the item:

Select your choice of 'Currency' (do not choose INR if you are ordering from outside India).

Select the Item 'Size' (if applicable).
Select the 'Quantity' (if required).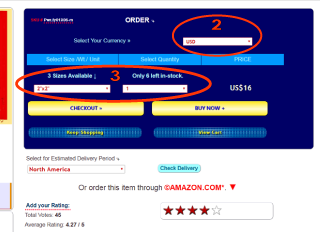 Then click on 'BUY NOW', which will add the item to your virtual shopping cart. You may 'Keep Shopping' or continue to browse our Site till you wish to send your order and payment.
To place your order, click on the 'CHECKOUT' button which is on every Webpage of the site. You may view the items you have ordered and their total value, at any time, by clicking on 'View Cart'.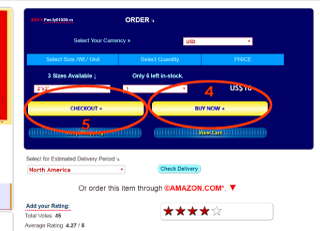 You may choose from any of the on - line or off - line methods of payments listed in the Order Form after you click on 'Checkout'.
Complete the Order Form, select your choice of payment, agree to the 'TERMS' and then click on the '<< SUBMIT >>' button at the end of the page.
This link will provide you with details about available PAYMENT OPTIONS. If you are making your payment on - line, you will be asked to proceed to a Secure Payment Gateway viz. CC Avenue or PayPal.
If you wish to pay through an off - line means of payment, a printable version of the order form will be generated. Please make a printed out, then fill in the details of your payment instrument by hand, sign the form and mail it to us. You may also make a copy of the Order Form and keep it for your own records.
If you do not have a printer attached to your computer, just save the page and print out later.
An e-mail confirming the details of your order will be sent to you, within 24 hours of your placing an order. If you do not receive confirmation, please 'Contact Us'.
To change your currency, quantity or order or to remove an item from your basket, click on, 'View Cart' and confirm your changes. This button is located on the top left corner of every page.
Order any three of our products or services or combination thereof and get a 10% discount on your total order amount, over and above any other scheme on offer. eg »

You order an astrology report, two packs of Fortune Telling Cards and a Mantra, you get a 10% discount on the total value of your order, in addition to one free locket for your order of two packs of cards.

The above discount is only applicable on a single order of three or more items.
Find more offers here.