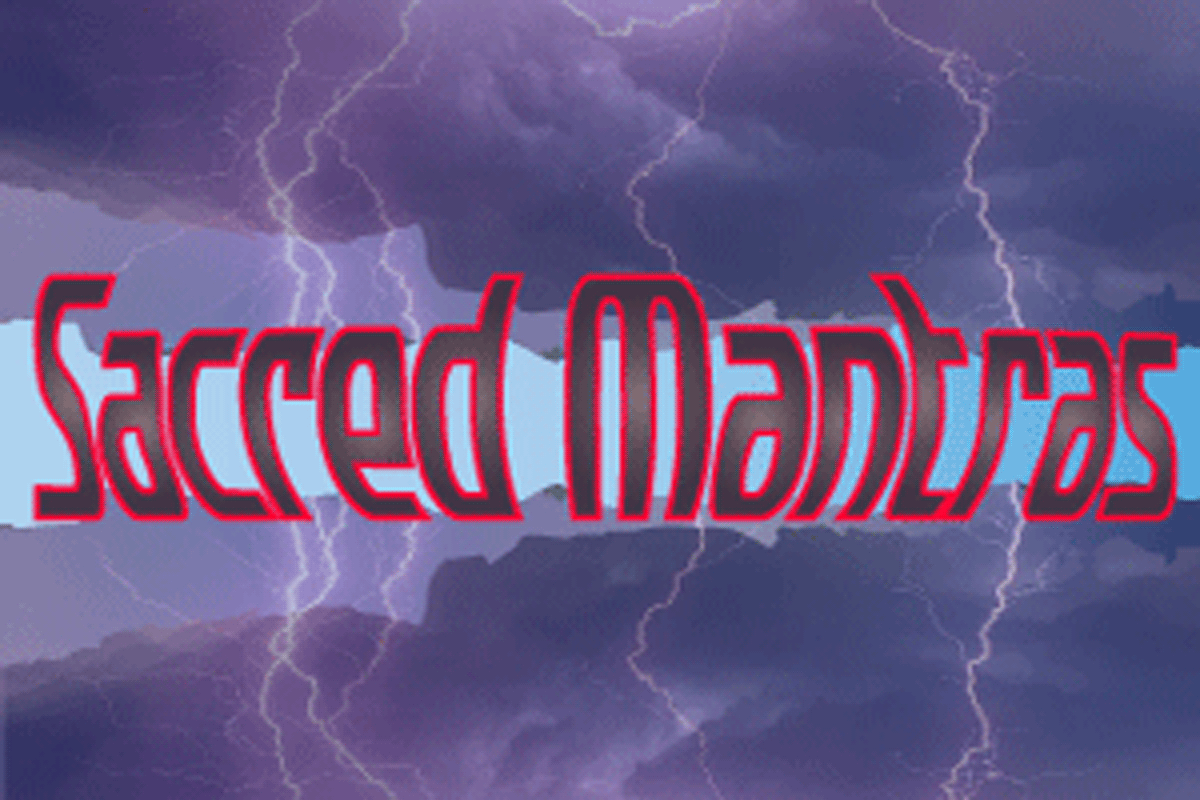 A Mantra is a combination of sacred syllables, which generate spiritual energy. A Mantra is not a prayer, it is a sacred positive affirmation, recited as a chant. In Sanskrit, the word 'Man' means to think, while the word 'Tra' comes from 'Trai', which means to free from the physical world. Combination these two words gives 'Mantra', which means, the thought that liberates and protects.
Each chant can be represented physically through it's corresponding amulet. Reciting a chant in combination with the appropriate amulets can bring about more powerful results, however chants and amulets can work independently of eachother. That is, a Mantra can be bring about positive results without an amulet and vice-versa.
The Mantras given below are available as MP3 files of recordings of clear recitations, made by the learned Sanskrit scholar, Dr. K.C. Sharma. Each Mantra MP3 file can be downloaded to your system. Along with the MP3 you will also receive a text file. This text file will contain a transcript of that particular Mantra, in English as well as instructions describing the correct method of affirming the Mantra. You may follow the transcript, as you listen to the audio. This will allow you to learn the authentic method of affirming each chant, easily, even if you possess no prior knowledge of Mantra recitation. Download the Mantra MP3 files to your mobile phone and receive your calls with a spiritual ringtone. Click on the Mantras for more details.
✔
Order
Any Three
products on PowerFortunes.com, including these Mantra MP3s and get a special
10% Discount.
For Wealth »»
Corresponding Yantra Talismans
For Success »»
Corresponding Yantra Talismans
For Attracting Love »»
Mantra

Vashikaran, For attracting love & romance.
Sarv Aakarshan, To attract a particular person.
Vivah, For help in getting married / finding a spouse.
Corresponding Yantra Talismans
For Good Health »»
Corresponding Yantra Talismans
For Protection »»
Corresponding Yantra Talismans
For Harmony »»
Corresponding Yantra Talismans
For Overcoming Obstacles »»
Corresponding Yantra Talismans
For Knowledge »»
Mantra

Saraswati, For knowledge & enlightenment.
Corresponding Yantra Talismans