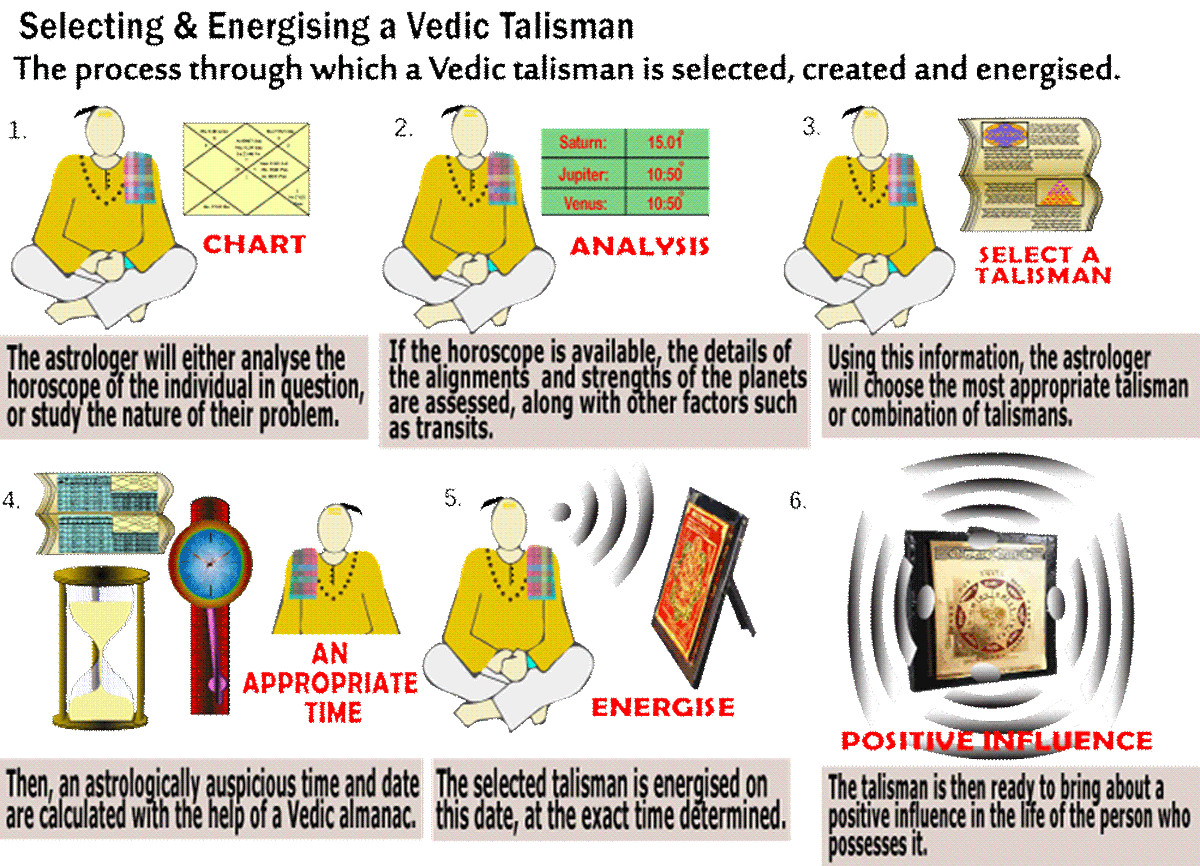 The word talisman comes from the Arabic word, tilsam that itself comes from the Greek word telos, which means to consecrate or to initiate into the mysteries.

A talisman can be defined as,
"An object that has apparently magical or miraculous effects and that can avert misfortune and bring good fortune when acquired".
Amulet, is essentially another name for talisman. Amulet originated from the Latin word amuletum and can be defined as,
"A lucky charm that has magical inscriptions and which has been consecrated through incantation".
Hence, there is no significant difference between amulets and talismans and it is only the manner in which they are believed to have been created that would lead to one term being preferred over the other. In common conversational language, an amulet is identified with an object that brings protection, whereas talisman is used in reference to an object that brings good luck, however ancient talismans do not follow such a clear classification. A common misconception is that such objects have to be kept in physical contact and be worn as pendants or lockets. This is not the case, they may be worn as talisman pendants or may be installed at a fixed location from where they positively influence the lives of those who have acquired them.
Astrology teaches us how to create horoscopes and use the positions of celestial bodies, to understand and interpret Human existence on Earth. Of course, to believe, or not believe in astrology is the prerogative of every thinking individual and just as in the case of other disciplines, in astrology too, there are those practitioners who are proficient in their area of expertise and those that need to hone their skills.