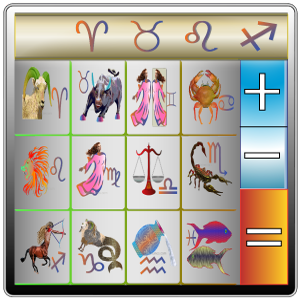 What is your real zodiac sign?
Do you fall under a certain sign, but display the characteristics of others?
What is your true zodiac sign and what other signs define you as a person?
We all display the characteristics of a combination of different zodiac signs. Very few of us are defined completely by one sign alone. This is primarily because our personalities and temperaments are influenced by two separate signs, our Sun and Moon signs.
At PowerFortunes.com we have created a one of a kind zodiac calculator that works out the exact ratio of the different zodiac signs that make up your personality. This calculator is based on a simple, but precise algorithm that employs elements of Vedic astrology, Western astrology and numerology, to work out your correct sign composition.
What you can do with the results »
A link for your zodiac sign will be provided at the end of the result. Follow this to find out the surprising truth about about your zodiac sign.
Use the 'Love Horoscopes' calculator to compare your characteristics with another person's, like and friend, colleague or partner to know how compatible your zodiac signs are.
Topics Recommended for You