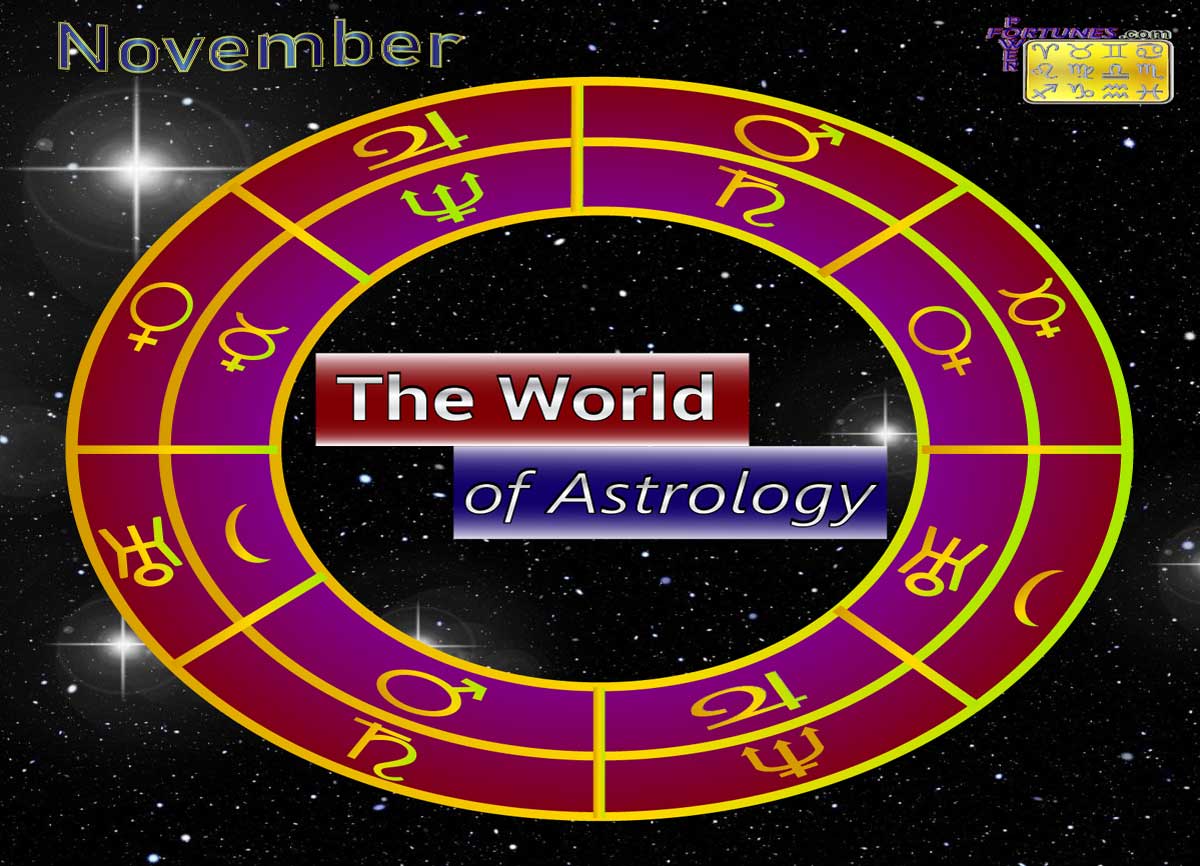 November is Scorpio and Sagittarius season.
The highly auspicious, nine day, biannual period of the 'Navratras' ended on October 29. November is the month of 'Diwali', also known as 'Deepavali', which is one of the most significant and widely celebrated festivals in Hinduism, Jainism and Sikhism. Often referred to as the "Festival of Lights", this year the main 'Diwali' day falls on Sunday, November 12. It is a day that symbolises the victory of light over darkness and good over evil. The festival is typically observed across two days, the 'Main' and the 'Pre' celebratory day, referred to as, 'Chhoti Diwali'. The main 'Diwali' day is marked by lighting oil lamps or 'Diyas', decorating homes with colourful 'Rangoli' (patterns) designs, the exchanging of gifts and traditional festive delicacies, particularly sweet meats and the bursting of fireworks.
Highlights for Your Sign in November
This is a brief explanation of the astrological influences on each zodiac sign this month and a supplement to your full predictions at 'Monthly Horoscopes'.
News Round-Up for November 2023
A review of some interesting esoteric and astrology related stories to appear in the news.
A post on Digg, quoting Google Trends data, ranked all 50 US states and 15 US cities on the basis of the searches for astrology related queries. This suggests that New York state conducted more astrology related searches than any other US state, followed by Nevada. This post also mentions that people in Idaho were the least interested in searching for horoscope and zodiac info. Leo was the most searched zodiac sign in 15 states and this was more than any other sign.
For US cities, believers in Cleveland, Buffalo, New York, Cinncinnati, Ohio, Pittsburgh, Pennsylvania all searched for Virgo horoscopes more than any other zodiac sign.