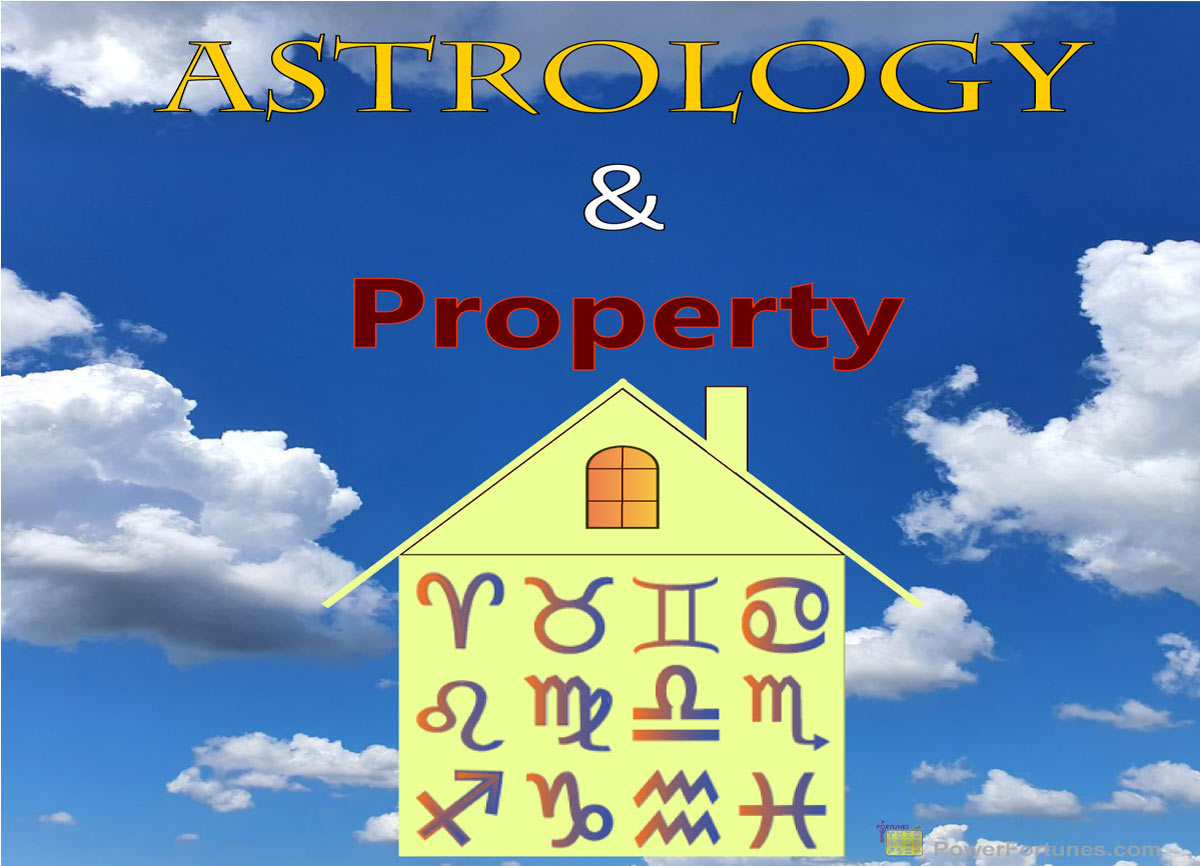 "
A house is made of walls and beams,
A home is built with love and dreams.
"
---
The purpose of astrology is to help us lead a secure and fulfilling life, while the urge to have a place we can call our own, is one of our most basic of instincts. The planets have us covered, after all, they reside in the houses of our horoscope charts and can thus empathise with our desire to own the roof over our heads! But in all seriousness, there are several astrological concepts that are centred around improving this area of life.
This article will decode and distil all the relevant astrological information that can help us to make property decisions, based not just on market trends, but with the wisdom of the cosmos too. From understanding the perfect time to seal a deal, to filling your future home with positive cosmic energy, astrology has valuable recommendations to offer. Whether you are buying, selling or just looking to rent, astrology has an answer for all vexing matters on the subject, such as:
Who makes a suitable home owner.
When should and shouldn't important events and transactions be carried out.
When is a good time to move into a new place.
How to assess the address, location and orientation of a property.
How to go about selling a property.
How your house should be set up for good luck.
Which Planets Relate to Real Estate Matters?
The orientation and alignment of the following planets in a birth chart are of importance when considering property related matters:
Mars: Mars is specifically connected to land and real estate. It is the single most important planet for gauging possible gains from land, be this in the form of a house, or other land related activities such as farming and mining. A strong and favourable Mars, placed in an appropriate birth chart house, is a strong indication if a person will own property in their own name. When Mars occupies the 12th house, this can be an indication of how debt prone a person may or may not be. Hence, the alignment of this planet can show how easily loans taken to service property investments, will be paid off. Mars also represents energy and action. While positive Mars aspects can indicate enthusiasm in property dealings, challenging aspects might lead to impulsive decisions or disputes. Mars planetary periods can suggest when the acquisition of land or real estate might be imminent.
Jupiter: Jupiter is the planet of expansion and abundance. Its positive influence can signify growth and prosperity in property related matters. A strong Jupiter in one's birth chart can indicate favourable conditions and the feasibility of buying or selling property.
Venus: Venus represents luxury, worldly possessions, assets and material comforts. Its influence can indicate the aesthetic appeal a property may hold for the owner and how much comfort this will bring to them. Venus is also related to money and investment, hence this planet's alignment can indicate how viable land and real estate deals may prove to be. Venus can possibly also shed light on how a property related investment can be best put to use.
Mercury: Mercury governs finance, communication and negotiation. Its influence relates to the financial aspects and negotiation phase of a property deal. Mercury's position can indicate how the deal will be financed, how lucrative the investment might be and how smooth communication between the buying and selling parties will be. Mercury planetary periods might suggest when property related transactions will be imminent.
The Moon: An emotional connection to a property can drive a decision to buy or sell. The Moon represents emotions and instincts and this planet also has an association with money and finance. Lunar aspects are considered when assessing the financial implications of a particular property and the emotions that such a property may evoke in the owner.
Saturn signifies stability and long term prospects. Its influence can indicate the duration that a property may be held in possession or how long a deal may take to mature. Saturn is also connected to the acts of building and construction. Hence, it may be possible to make an assessment of whether constructing on a vacant plot would prove to be a profitable venture.
'Rahu' and 'Ketu': These are the nodes of the Moon and are associated with unexpected events. Their influence can sometimes bring unforeseen developments in property matters. Depending on their placements, periods, transits and influence, they can determine if worries or misfortune will be associated with an immoveable asset.
Property Related Houses of a Birth Chart
Real estate and property are material assets that are closely associated with a person's financial position. Hence while analysing property matters, an astrologer has to take into consideration those houses of a chart that relate to land and assets and those that relate to financial matters as well. Therefore, the houses on which attention needs to be focussed are:
The 4th House: This house represents the moveable and immoveable assets, worldly possessions and comforts that a person may come to acquire or inherit in their lifetime. This includes land, buildings, vehicles and similar possessions. The influences on this house signify the abundance or lack thereof and comfort that such possessions may bring. A strong, favourable influence of Mars may suggest that a person will be a house owner at some point. Similarly, a favourable influence of Venus may suggest that the person will lead a life surrounded by luxury or comfort.
The 2nd House: This is the house of wealth. This house can not only indicate if and when a person will possess the financial wherewithal to become a house owner, but if land or real estate may prove to be a source of wealth or income. That is, an increase in wealth through the sale, renting or leasing of real estate.
The 12th House: This house of financial expenses. The influences on the 12th house are an indication of when money is likely to be invested in such an activity. This can also shed light on whether such an investment will be rewarding and the fate of loans and debts taken on for such purposes.
The 6th House: The 6th house is the house of unexpected gains and unearned wealth. As this lies opposite to the 12th house, the influences on this house can have a bearing on the success of property related investments.
The 8th House: The 8th house is also associated with unexpected gains and is also evaluated when considering legacies and inheritances.
The 11th House: The 11th house is the house of gains. The planetary influences on this house can determine the potential and degree of monetary benefit that real estate can bring.