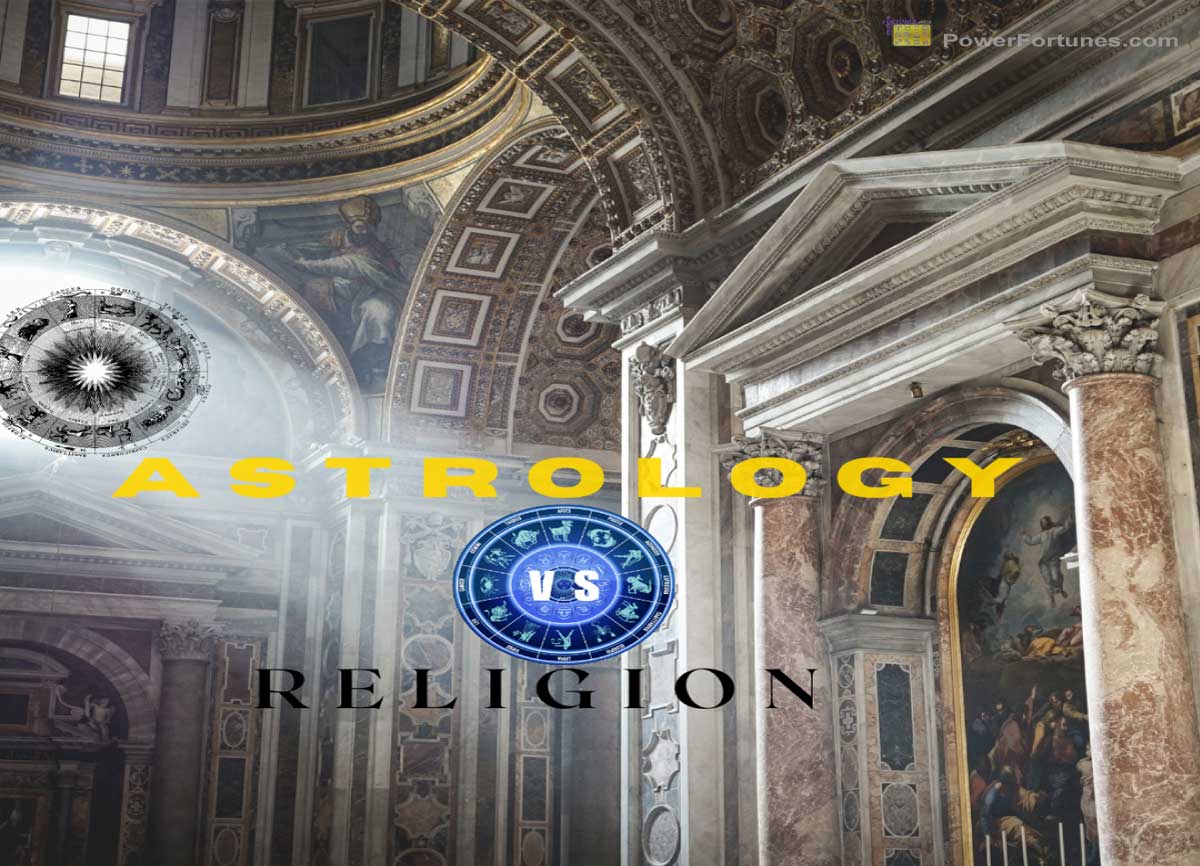 Astrology finds an important, if not central place in almost all traditional cultures. Astrological ideas and concepts are thus the underlying basis for many a religious and cultural belief, in almost all major ancient societies. Man has always looked to the heavens for inspiration while for their part, the stars have never failed to oblige. These beliefs have thus strongly influenced ideas of the interconnectedness between the celestial realm and human existence, offering insights into destiny, character and the will of the divine.
Despite its close association with many religious beliefs and practices, astrology is a form of knowledge and is not a religion. In order to practice astrology, an astrologer is not required to swear allegiance to any particular religion, or even believe in any form of spirituality. In fact, there are many who do not.
Interpreting religious texts and teachings is a widely subjective matter that varies from person to person. Almost anything is at risk of being termed as sacrilege, depending on who you ask and their understanding of the world around them. When taken in its truest sense, astrology cannot be considered to be blasphemous to the doctrine of any major religion.
We will examine how different religious and cultural traditions have been influenced by astrology and what view these societies take of this discipline.
Astrology and Hinduism
Hindu beliefs and mythology are very deeply intertwined with knowledge of the cosmos. In fact, Indian culture arguably bears a stronger influence of astrology than any other major culture. This is something that is reflected in everything from ancient Hindu mythology to present day Indian traditions. Much can be written about the various ways in which astrology is represented in Hinduism. However, you've probably heard most of it before and as a reader, you are likely to begin dozing off before you reach the end. So, we'll just go with the short version.
Hinduism can be a somewhat complex religion with a multitude of gods, scriptures, fables, traditions and customs. Astrological concepts originated very early on in Hinduism. As is explained in greater detail on our 'Fortune Telling' page, the practice of Hindu or Vedic astrology was taught to the sages by the gods, as the religion evolved. However, first seven and then nine planets were recognised as spiritual entities, even before the formal advent of astrology. That is, according to Vedic astrology, there are nine planets and these are divided into two groups, headed by the Sun and Saturn, respectively. These planets are personified by deities and astrologically, each planet bears characteristics that are consistent with the nature and personality of its representing deity. This is where sceptics and even some spiritual teachers often go off tangent when trying to rationalise or refute astrology. The undeniable argument that distant bodies made of gas and rock cannot possibly affect life on earth, is often cited as a claim. It however, requires a certain degree of study and practice of astrology to realise that it is not the heavenly body itself that astrology alludes to, but the spiritual force or deity associated with a planet, that affects the course of events on earth.
All the nine planets recognised in Vedic astrology, including those belonging to the demonic realm, are subservient to the higher gods. Hinduism holds that our lives are bound by the laws of 'Karma' while astrologically, a horoscope is analogous to a map that charts out the course of our past and future 'Karma'. Astrology allows for changes to the way that this 'Karma' is dispensed, through the pleasing and appeasing of the planets. Astrology is thus simply a means through which our limited minds can better conceptualise the unlimited knowledge and formless expanse of the divine. That is, astrology is really just a vehicle to bring us closer to divinity, but as it comes packaged as a shiny Lambo, there is greater incentive to press the pedal to the metal!