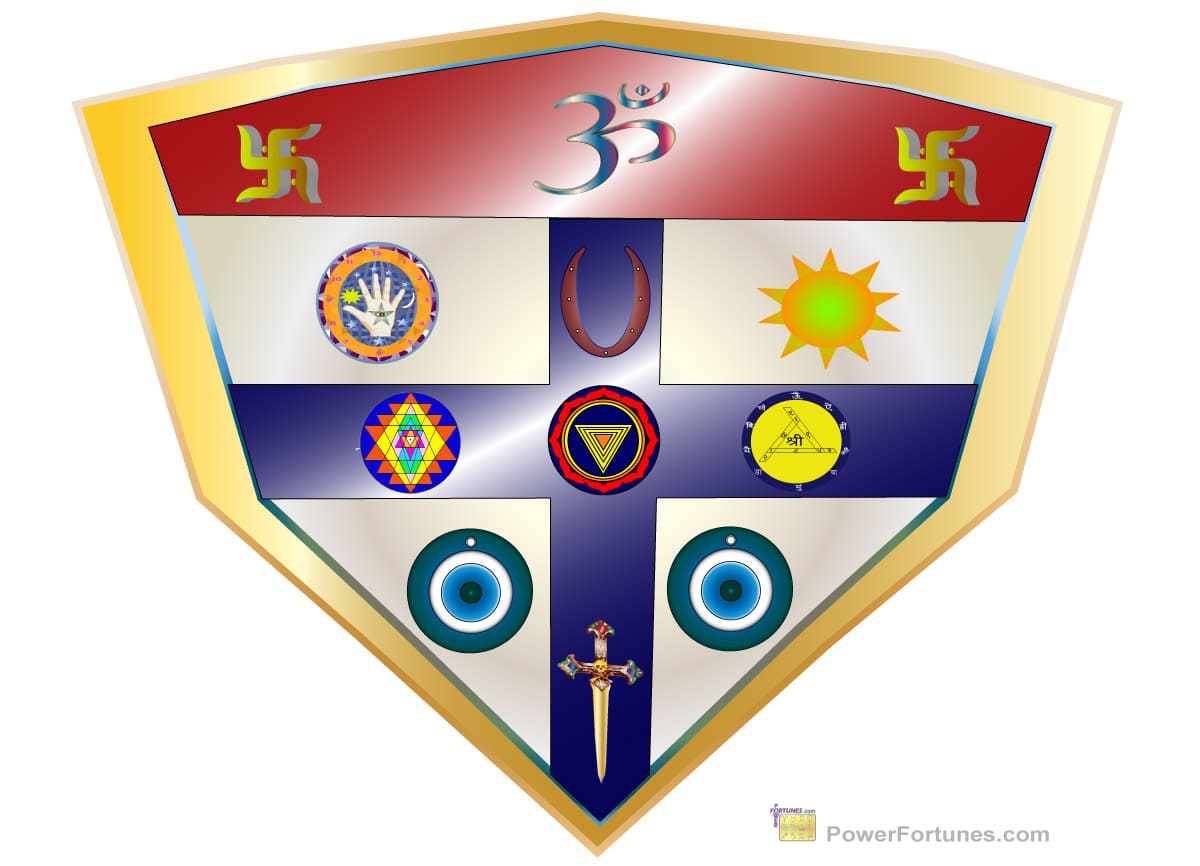 The short answer is, yes. The long answer is also yes. The belief behind astrology holds that this knowledge was presented by the gods to enlighten humankind, expand our horizons and to enrich every area of our lives. Astrology thus describes each aspect of life and provides different forms of remedy, depending on the area of focus. Astrological protection therefore, also comes in different flavours. There are means to protect our physical well-being and health, our spiritual well-being, for protecting us from evil or ill wishes and for protection from enemies and malicious intent. In all cases, astrology has you covered.
Four of the twelve houses of a natal chart deal with our mental, physical, emotional and spiritual states. These are:
The 1st. The Ascendant's House: The ascendant's house governs a person's thoughts, temperament, physical and emotional well-being.
The VIth house. The House of Enemies and Disease: The planetary influences on this house determine our relationships with others. This house describes how susceptible we are or are not, to troubles due to enemies, jealous or malicious intentions and the types of illnesses that can affect us.
The VIIIth house. The House of Death: This house can also provide insight into illness and lifespan.
The IXth house. The House of Fate: Fate can apply to all areas of life, but this house can determine how much or little a given situation can affect our present and future.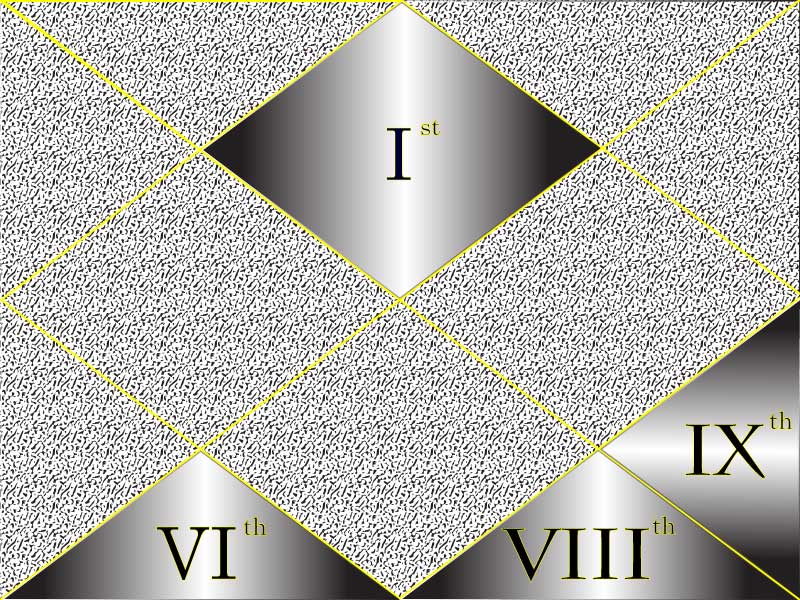 Analysing these houses is a part of the process of compiling an 'Astrological Health Report' and an 'Astrological Personality Report'.
Each planet has the potential to do good or bad, depending on its alignment. However, each planet also has an intrinsic positive or negative nature.
When favourably placed, these planets generally have protective powers:
Jupiter ♃

Jupiter is the largest planet in the solar system. Astronomically, Jupiter protects the Earth from celestial debris, on account of its immense size and gravitational pull. Astrologically speaking, Jupiter is the wise, learned and influential spiritual guide or mentor, to the Gods and is the head of a planetary cabinet. It is for this reason that in Sanskrit, Jupiter is known as, 'Guru'. It has a dominating influence over everything in existence and has an inherently positive, benevolent energy. Hence, Jupiter counters negative and evil energy and both instils in us and rewards us for, good thoughts and deeds.

The Sun ⊙

The Sun gives life and energy. It is the leader of the group of planets that are subservient to divine powers. The Sun counterbalances negative astrological forces and can give us the strength and energy to overcome opposition or adversity.

Saturn ♄

Saturn can have a contradictory nature. When this planet has a favourable influence, it protects us from physical and spiritual harm. A person with a strong Saturn is not easily dominated, both emotionally and spiritually. It is also believed that if this planet has a strong positive influence, a person is somewhat immune to evil and black magic. If this planet favourably influences the VIIIth house, the individual will have a long lifespan. Conversely if this planet is debilitated, a person can be prone to physical injury. Also, we all pass through seven-and-a-half year adverse transits of Saturn, usually thrice during our lifetimes. This is called the 'Saturn Return' and in Sanskrit this is known as the 'Sade Sati'. During these periods there are generally all forms of upheaval and turmoil in a person's life.
When adversely aligned, these planets have the potential to do harm:
Rahu ☊ and Ketu ☋

These malefic twins always seem to make an appearance. This is because they take care of the more negative aspects of life, from which no one can escape. When these two planets are adversely aligned, they can be associated with black magic, sorcery and evil. If they adversely influence the ascendant's house, a person can be prone to depression, doubt, suspicion and negative thoughts. If they influence the VIth house, a person can be plagued by troubles due to enemies and be prone to harm due to other people's jealousy and malicious intentions, as well as black magic and evil spirits.

Mars ♂

From an astronomical point of view, Mars is a cold, barren planet, but in astrology this is the fiery, violent lord of war. When Mars is adversely placed, it induces quarrels, treachery, aggression and many kinds of wickedness and cruelty. Mars can cause us to be short-tempered, impulsive and reckless, this is why adverse transits of this planet can increase the risk of accidents and violence. However a strong and favourably positioned Mars, is a good defence against evil spirits.

The Moon ☽

There is nothing malevolent about the Moon. This planet has a soothing, calming effect. It's like the friend who wants you to just kick back and chill. Therein lies the dichotomy, the Moon wants you to be a lover, not a fighter. But, if you're too caught up with your emotional side, how will you defend yourself in a fight or flight situation? If the Moon adversely influences the ascendant's house or the VIth house, a person can be relatively susceptible to spiritual attack.
As explained on our page about 'Good Luck Charms', there many lucky charms, talismans, amulets and symbols that attract different forms of good fortune. 'Yantras' are a type of talisman that work on positive spiritual energy and can therefore have no adverse effects. To protect a person from harm, an astrologer will often recommend a 'Yantra' talisman that will strengthen or appease the planets that influence the above mentioned houses of a birth chart. This type of talisman corresponds to the specific planet that merits attention and carries the numerical grid and incantation of that planet.
In addition to such planetary talismans, there are also talismans and amulets that work in a more general manner and can both appease groups of planets and bring protection, along with other benefits. Both planetary and protective amulets are suitable for all people and can be used by men and women alike.