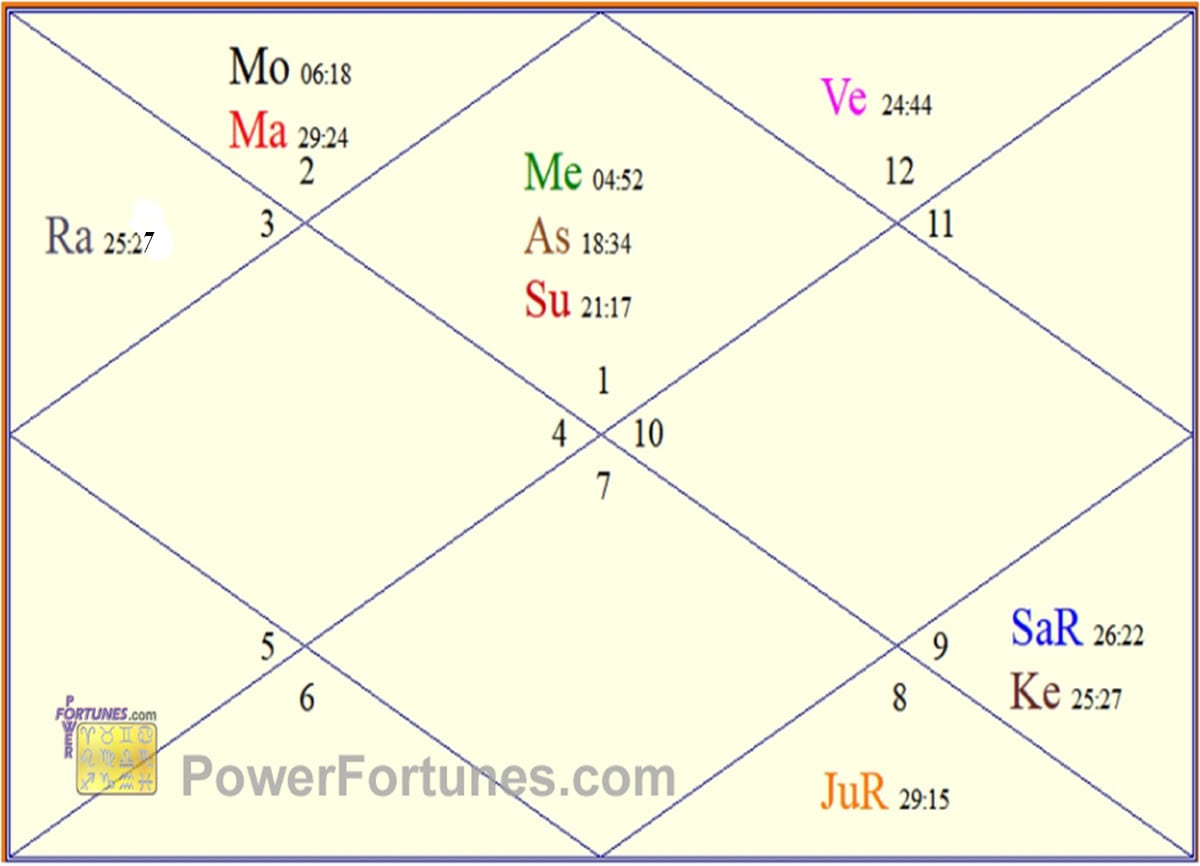 Back in May, 2018 the astrologers at PowerFortunes.com had made their predictions for the day of the Royal Wedding of Prince Harry and the then Ms. Meghan Markle. On that occasion, everything turned out just as predicted. Now, almost year to the day and "It's a Boy!"
According to the BBC, the royal baby's birth data is 05:26 BST, May 6, Windsor, England. While most of the world is focused on the royal baby's suns sign, we have cast his complete horoscope, according to these exact details. This article is being written on the 7th of May, 2019, Why the date of this article is of relevance, will become apparent further on. The main features of his horoscope that have a bearing on his personality are:
A neutral, but weak Mars occupies the house of wealth and is the ascendant's lord. The baby Sussex will grow up to be a bold, frank, confident and lively person. He will have a youthful energy or exuberance, but will be inclined to be slightly impulsive and impatient. He is also likely to be somewhat short-tempered and not someone you would want to cross.
A strong and exalted Sun occupies his ascendant's house. The alignment of the Sun reaffirms many of the characteristics ascribed to Mars. He will be large hearted and full of confidence. He will have the ability to impress and influence others and will enjoy being the centre of attention. There is no doubt, the baby Sussex will become attractive and impressive. He will enjoy the admiration of the public in general, but of members of the opposite gender, in particular. He will be enterprising and ambitious, but may lose focus of his goals, while trying to garner attention. On the flip side, he may also tend to be boastful, lazy and slightly arrogant.
3. An exalted, but weak Venus occupies the house of financial expenditures, is the ruling planet of his Moon sign, the ruling planet of his house of wealth and his house of livelihood. As such, the royal baby's Moon sign is Taurus, the same as his Sun sign. As of now, the latest member of the royal family is yet to be named. According to Vedic astrology, his name should begin with any of the following Taurus corresponding alphabets, 'o, i, u, e, b, v, w'. Alternatively, his name may also start with the following alphabets that are also ruled by Venus, but belong to Libra, 'r and th'. This information would be of use at this stage, while his name is still to be decided, that is if astrological factors are of consideration.
Junior Sussex will be an innovative, logical, sensible and balanced person. He will have different talents and interests that will allow him to adapt to different circumstances. He will use his talents and creativity to bring further progress to his life. He will be fond of worldly possessions, material comforts and all the finer things in life. Money will come to the baby Sussex from different sources and later on in life, he will be motivated to acquire more wealth, in order to obtain more material comforts. However, he will not waste or misuse his money. His expenditures will mostly be of a productive nature. He will also use his wealth on philanthropic and on self-improving activities.
An exalted, but retrograde and weak Jupiter is the ruling planet of his house of fate. 'Rahu' ☊ and 'Ketu' ☋ are twin Vedic planets with essentially malefic characteristics. A retrograde Saturn and debilitated 'Ketu' occupy the house of fate. He will strive to use his knowledge, skills and experience to bring progress to his life. The position of the planets in this natal chart, form what is referred to as a partial 'Kal Sarp Yog'. The 'Kal Sarp Yog' is an astrological condition, which results from the influence of the twin Vedic planets, 'Rahu' and 'Ketu' on the remaining planets, in the birth chart of an individual. Due to this, Sussex Junior may not be able to do justice to all his talents and quite achieve the success he strives for.
He is independently minded and will be inclined to always take the lead.
He is strong willed and has leadership qualities.
He is enterprising and ambitious. He will strive to realise his dreams.
He is energetic and will be keen to give advice.
He will make an effort to create a good impression on others.
He has good organisational and man-management skills.
He is frank and will not be shy of expressing his opinion, but will respect traditions.
He has a competitive nature.
He will be impatient and outspoken.
He will have a close emotional connection with his mother and a reserved, but dependable relationship with his father.
A summary of his 'Lucky Points':
He is independently minded and will be inclined to always take the lead.
Lucky days: Mondays, Tuesdays and Fridays.
Lucky colours: Red, white, beige and yellow.
Lucky numbers: 1, 2, 3, 5, 6 and 9.
Lucky gems: A good quality diamond, set in gold or platinum.
Lucky Talisman: A solid 'Crystal Shri Yantra' talisman. This will strengthen the positive influences of Venus, Jupiter and the Sun.
Inauspicious Days: Wednesdays and Saturdays.
Inauspicious Colours: Green, blue and grey.
Inauspicious Numbers: 7 and 8.
When an astrologer considers the houses, position of the planets that influence these houses, nature of these planets and the transits that a person is passing through, determinations about that person's financial situation can be made. For a favourable financial life, what you essentially want is:
A strong and favourable planet ruling your house of income.
Planets with strong money related characteristics to occupy or aspect this house, in a positive manner.
For planets that might have an adverse influence on the financial houses to be in weak or peripheral positions.
To pass through transits of planets that favour financial gains, during the prime of your life. That is, these transits should preferably not be too early or late in life.
To pass through transits of planets that do not favourably influence your finances, very early on in life.
The analysis of this horoscope has been made in a manner that is similar to our online astrology reports, but in a more concise way, as only some of the more important factors have been looked at.
---
Titles on ©AMAZON.COM* ▼
*PowerFortunes is an accredited ©Amazon merchant and participant in the Amazon.com Services LLC, Associates Program. Commissions will be earned on qualifying purchases.
Advertisement ▼
*PowerFortunes is an accredited ©Amazon merchant and participant in the Amazon.com Services LLC, Associates Program. Commissions will be earned on qualifying purchases.
---
It would appear that they do consult astrologers.
The date and time of the wedding of Prince Harry and Meghan strongly indicated that astrological considerations were taken into account at that time, for the reasons explained in our article on the subject. Hence, there is every reason to suspect that an astrologer will be consulted to analyse the royal baby's chart. Any astrologer who does, will come to the conclusion that all things considered, there are many favourable factors in this chart and the royal baby will not only have a largely successful future, but will also have many qualities.
Readers of this article may rest assured that we are not getting ahead of ourselves. The first principle of astrology and one that we often quote is, 'Thoughts, deeds and efforts (karam) are above all' and it is upto the baby Sussex to chart his course in life. Horoscopes and astrology are only tools that help an individual find their potential and the right direction. We at PowerFortunes.com, just wish to congratulate the royal family and wish everything of the best to the new born baby.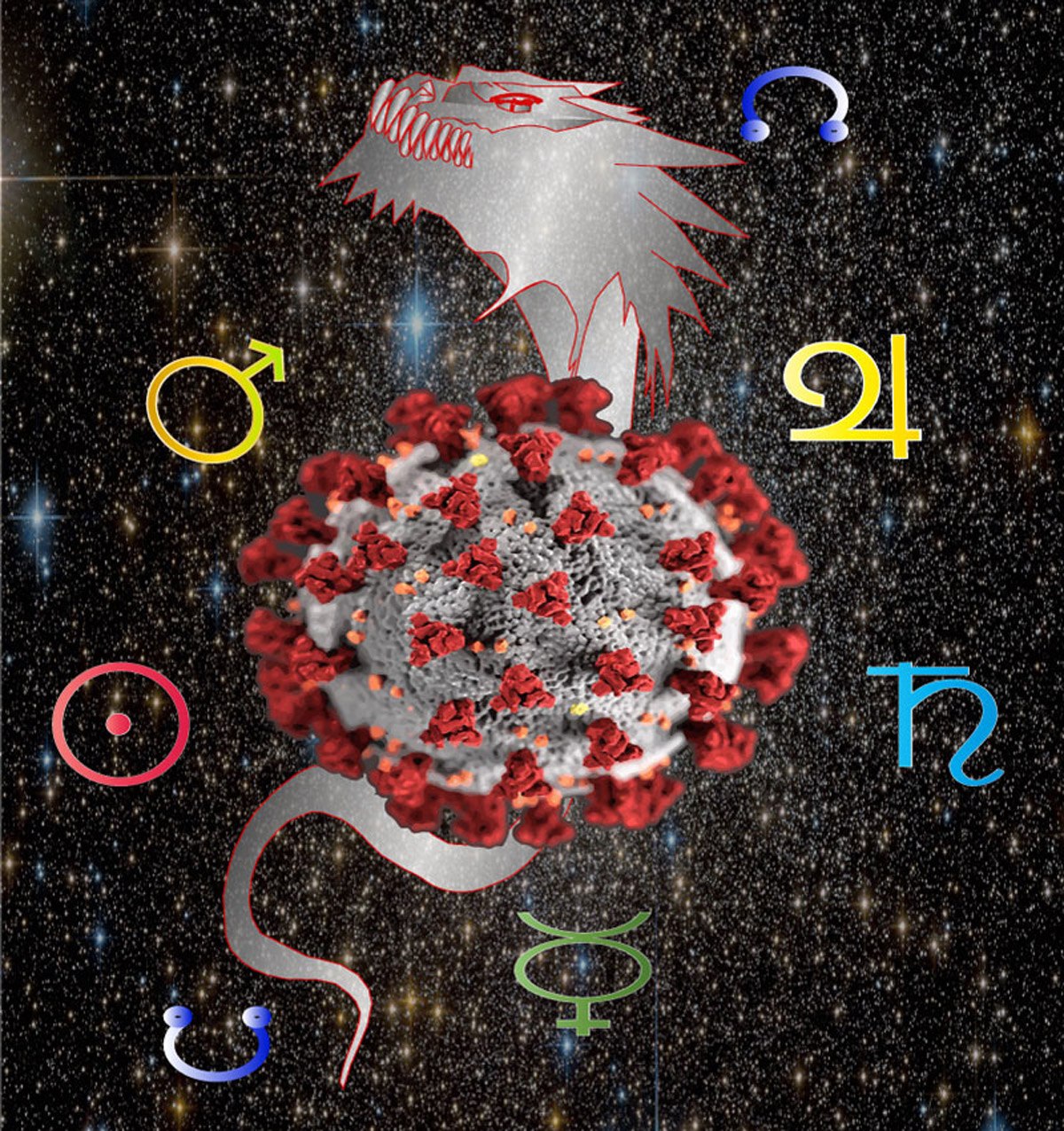 Topics Recommended for You
Your Recently Viewed Items »
Other visitors are looking at »