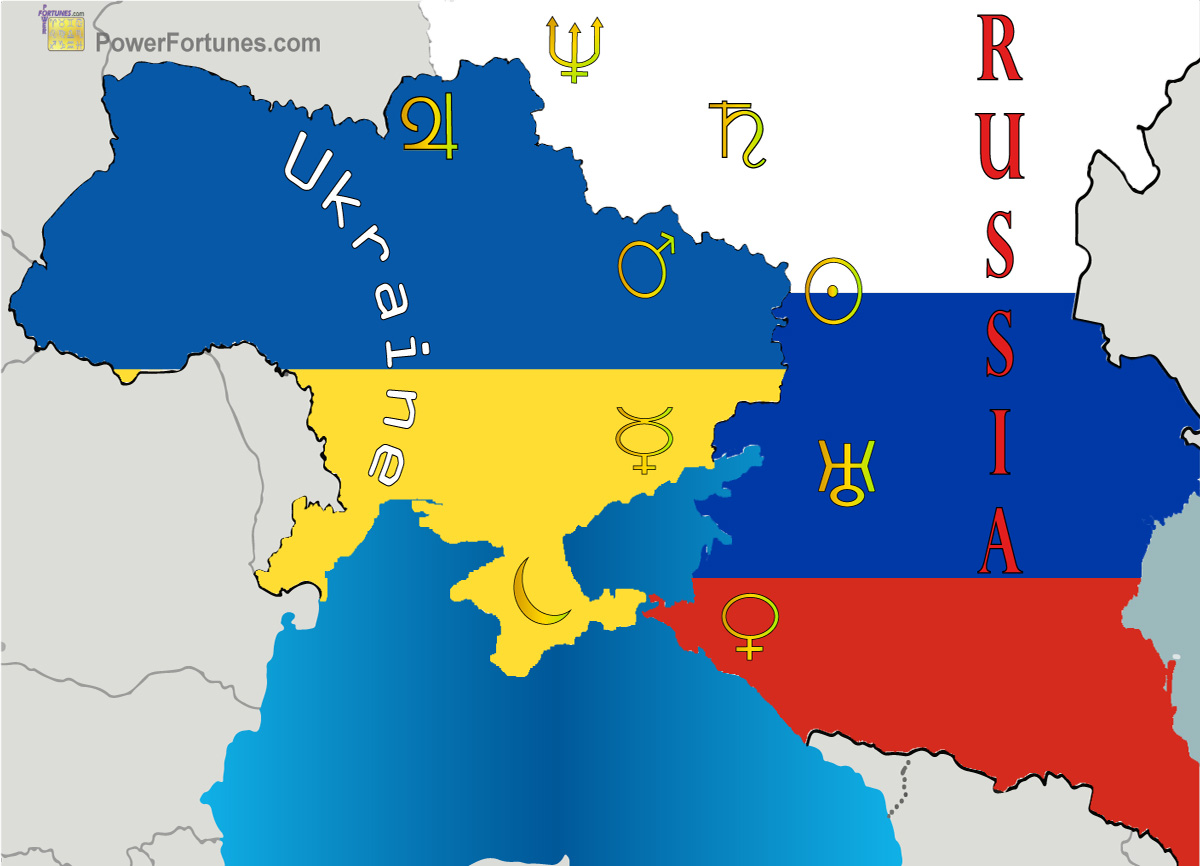 According to media reports, Russian troops attacked Ukraine at around 5A.M. local time, on Thursday, Feb. 24 2022. The salient features of the horoscope cast at that time are:
An exalted, but weak Mars and a neutral Venus, both occupy the ascendant's house. Mars is also the ruling planet of the Moon sign of this chart.
A neutral, but combusted Jupiter is the ruling planet of the ascendant.
The malefic Vedic planet 'Rahu' is exalted in the house of enemies.
Venus is the ruling planet of the house of enemies.
The Sun is the lord of fate and this aspects Leo from its position in the 3rd house.
The Moon rules the house of death and directly aspects this house.
This horoscope has four characteristics which are important in the context of this situation:
The fiery planet Mars, rules over wars and conflicts. It is therefore, no surprise that Mars occupies the ascendant house of the chart prevalent at the time of this invasion.
At the same time, Jupiter is ineffective and this lack of influence means that good sense will not prevail upon the parties involved in this conflict.
Along with this, the lord of death, the Moon is in conflict with Rahu's twin planet, the also malefic 'Ketu'.
From their respective positions, 'Rahu' and 'Ketu' form what is referred to in Vedic astrology as a, 'Kal Sarp Yog'. This essentially means that these two planets encompass the remaining planets in this chart. There are many consequences of this alignment and this would be worthy of a whole article devoted to the topic, but let's just say that when these two malefic planets are working in tandem, no good arises. In the context of this current conflict, this 'Rahu - Ketu' confluence aspects the house of enemies of this chart.
For more information about why 'Rahu' and 'Ketu' are considered to be malefic, refer to our 'Planets' section.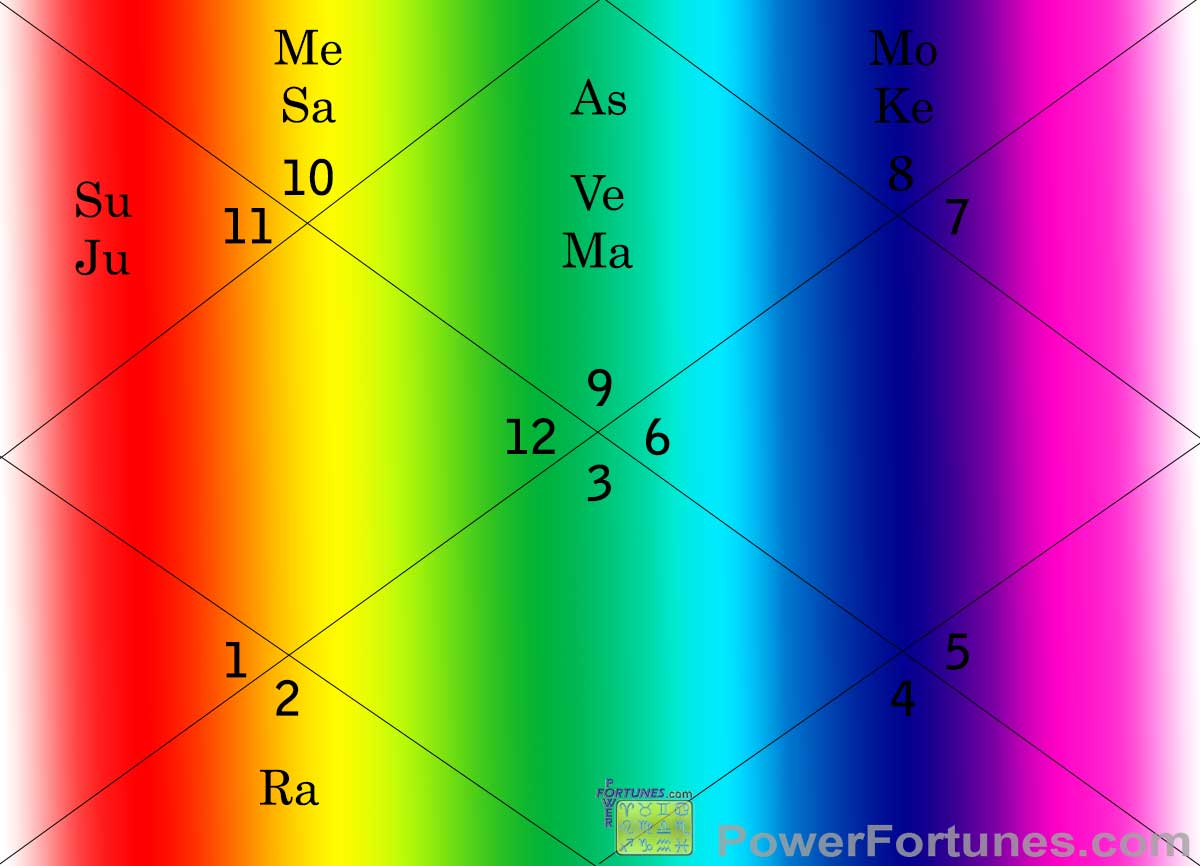 Astrologically speaking, these above mentioned, four factors can be attributed to be the main reasons for the war between Russia and Ukraine in 2022.
Further analysis of the Russia-Ukraine horoscope shows that the Ukrainians will display great bravery and courage and will fight with ferocity. Their enemies, that is the Russians and Belarussians are resourceful and may resort to strategies that may not strictly be in accordance with fair tactics.
This horoscope also indicates that Ukraine will not be short on aggression and will even be willing to form alliances with parties that have questionable values. That is if the means justify the ends, the Ukrainians will themselves not be shy of compromising on some of their own principles. In a sense, they will adopt the policy of all being fair in love and war. However for Ukraine, achieving gains will be a difficult task and a path that is full of struggle and doubt. There will be multiple challenges and they will have to endure great pain.
At this point, the characteristics of the above horoscope chart have largely proven to be on point. This confirms that we are on the right track and we more or less have the right horoscope that can provide us with an overview of the theatre of conflict. However, this horoscope alone may not be sufficient to allow us to make predictions about the future course of the war. To answer questions such as why Russia and Ukraine are at war in 2022, we have to consult the horoscopes of the two men at the centre of this conflict.
Now at PowerFortunes, we are not exactly sure who was around to record wee Comrade Putin's birth data, but we have it on good authority that his birth details are:
Date of birth, October 7 1952.
Time of birth, 09:30AM.
Place of birth, St. Petersburg, Russia.
Likewise, Volodymyr Zelenskyy's birth details are:
Date of birth, January 25 1978.
Time of birth, 02:00PM.
Place of birth, Kryvyi Rih, present day Ukraine.
A comparison of the respective horoscopes of these two gents, will allow us to arrive at some definite conclusions. However, we have to confess that this is not an astrological comparison that we are used to making in say the same way that we might draw up an 'Astrological Compatibility Report'. The objective of that kind of report is to see how much chemistry two individuals possess. That is not quite the same as seeing who will be the last man standing at the end of what might possibly be World War 3!
What we need to do in this case is make a kind of, astrological SWOT analysis of the two horoscopes.
Vlad v/s Vlod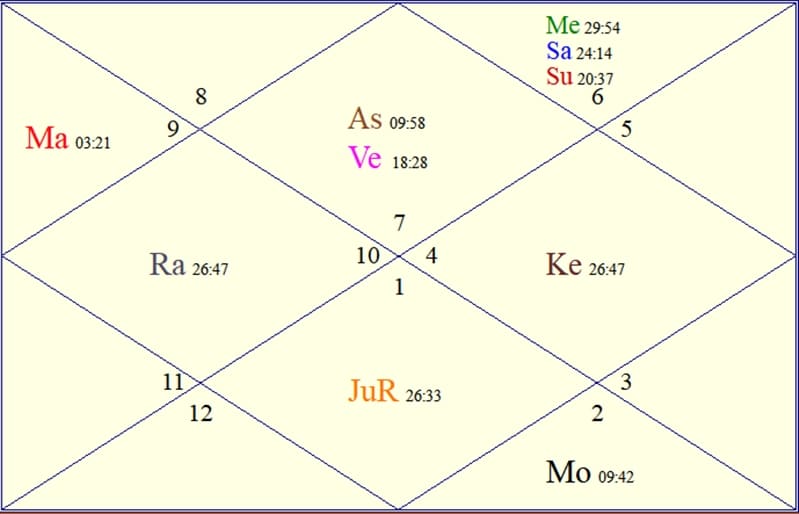 Vladimir
---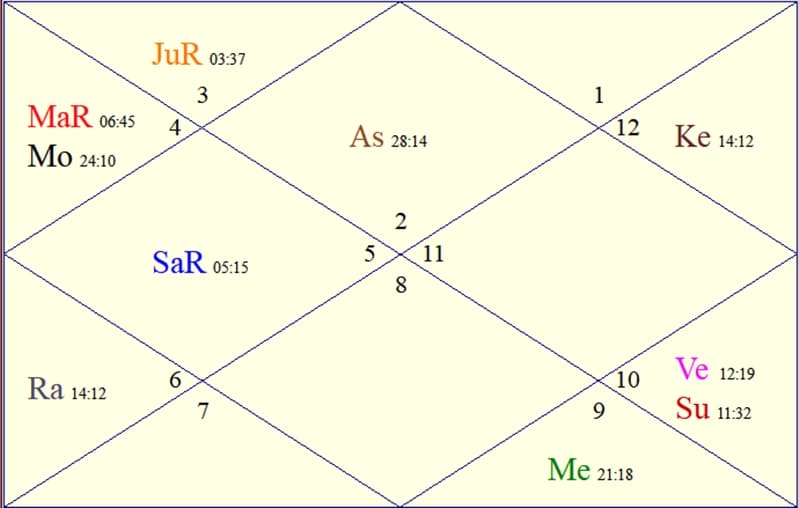 Volodymyr
---
Strengths:
Libra is his ascendant and Venus is the ruling planet of his ascendant. His name derived zodiac and his Moon sign are both Taurus. Taurus is also ruled by Venus, hence this planet has a strong role in his horoscope.
This man is not your average dictator, he has many talents and interests. He is also a surprisingly balanced thinker and will use innovative methods to achieve his objectives in life. His innovative way of thinking will bring progress to his life.
A combusted Venus is his ascendant's ruling planet. Just like his namesake Vladimir, Volodymyr's name derived zodiac is also Taurus. Hence Venus also has a prominent role in Zelensky's chart, but not to the same extent that it does in Putin's. He is also a man of many talents. He is a pragmatic and innovative thinker.
Mars is in a strong position in Putin's 3rd house and shows that he has a good understanding of military matters and could have made a career of this.
Venus is also the ruling planet of Zelensky's house of enemies. He will have many rivals and enemies, but he will ultimately prevail over his rivals, albeit with some difficulty.
An exalted Moon occupies Putin's 8th house and is his lord of actions. This again confirms that he has a creative, imaginative manner about him. He is also intelligent, even scholarly and will be charitable to his friends and allies.
An exalted Moon is the ruling planet of his Moon sign, Cancer. He has a definite artistic inclination. He is also an emotional person, although he presents a tough exterior to the outside world. The influences of the Moon and Venus have allowed him to accomplish success in different roles and fields of life. These planets are responsible for allowing him to transform himself from pretend president to real life, wartime president.
Due to the influence of the Sun and Moon, there will be gains in his life through the State or government. Admittedly, that is kind of a given when you're dictator of your own country. But, this confirms that he will prosper in positions of authority.
Zelensky is not a natural born leader, but is a man who dreams big and has the talent and determination to realise his dreams.
Weaknesses:
Due to the alignment of his lord of actions, Putin can be cunning, untrustworthy and a tyrant. Putin himself might find it difficult to refute that characterisation.
He is inclined to seek short cuts to success and quick gains.
In Zelensky's chart, Mars is debilitated and combusted and is hence, weak and ineffective. He may be many things, but a man of great courage he is not. He isn't about to turn his necktie into a Rambo style headband and start firing at will at the Russkies.
Just like Zelensky, Putin too is not a born leader, he has made it to the top by way of his ability. History will not judge Putin to be an inspirational leader who led his country to glory.
The influences on his house of enemies show that intellectual differences with others, will be the cause of many of his conflicts. His enmities are long lasting, but prevailing over strong enemies will not be an easy task for Putin.
A debilitated and retrograde Jupiter is his lord of death. In the context of his present circumstances, Jupiter does put his life at some degree of risk, on account of political differences.
His Mercury is weak and combusted. Putin does not possess great communicative skills, nor is he a shrewd strategist.
The similarities between Vlad and Vlod continue with the influence of Mercury. Zelensky's Mercury is debilitated in his 8th house, indicating that communication and strategy are not his strong suits either.
A debilitated 'Ketu' occupies his house of actions. Due to this and the influence of the Moon, his actions will be somewhat naive and unreliable. Many of the hardships in his life are a consequence of his own actions.
The horoscopes of both men are quite revealing. Although Zelenskyy is some 23 years junior to Putin, there are some surprising similarities in both men's horoscopes.
Note to NATO commanders: If you ever need a deeper analysis, don't be shy of asking us to do one.