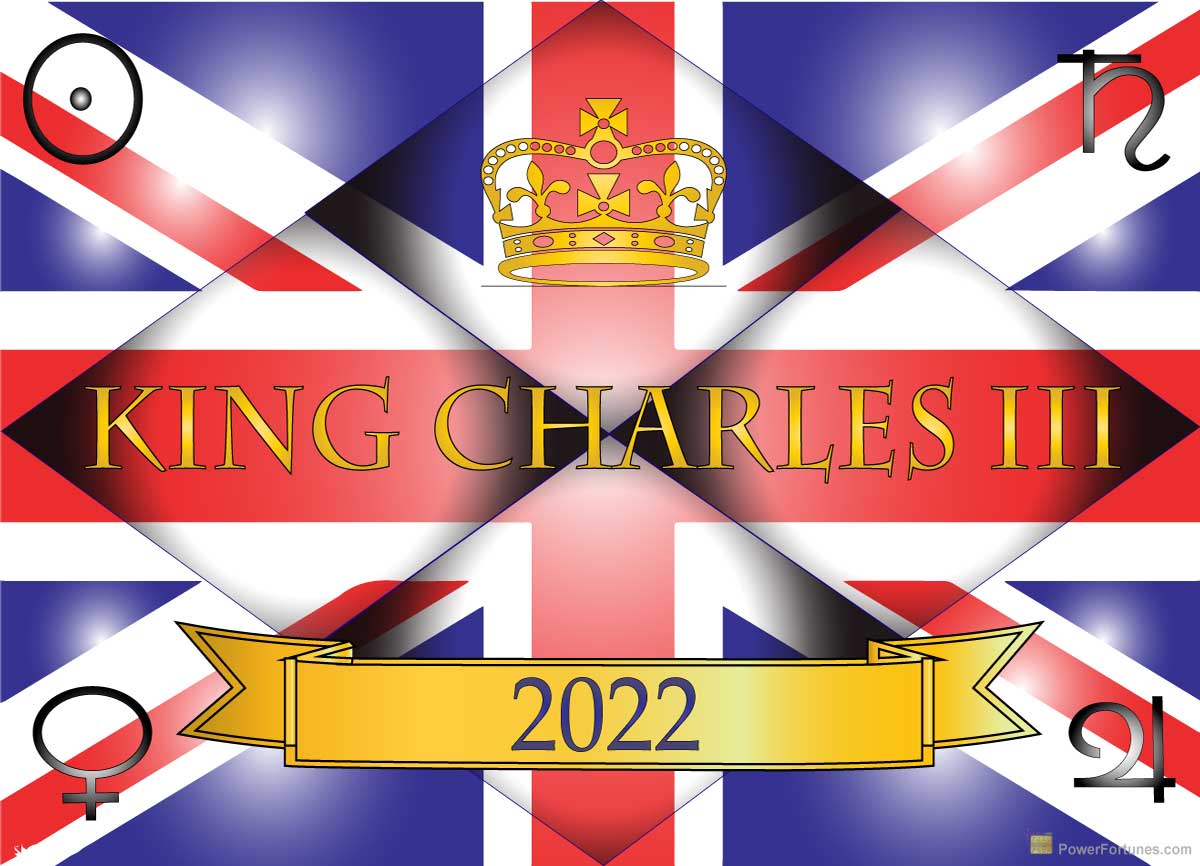 At the age of 73, the former Prince of Wales, Charles has become the thirteenth monarch of the present-day United Kingdom and Great Britain.
The United Kingdom as we know it, came into existence in the year 1922, with the inclusion of Northern Ireland into Great Britain. As there is no specific date or time for this event, a horoscope chart for the UK cannot be cast. Therefore, in order to make predictions about the future of the present monarch of the United Kingdom, we will have to refer to the following three charts.
The horoscope prevalent at the time when King Charles succeeded Queen Elizabeth.
The astrological influences prevalent at the time when King Charles was officially proclaimed King.
King Charles's natal chart.
Horoscope for the Accession of Charles as King
As Charles was first in line to the British throne, he immediately assumed the title of 'King', after his mother's death.
Queen Elizabeth II's death was announced by the Royal Family's official Twitter account, on September 8, at 6:30 PM local time and we estimate that the exact time of her death may have been a little while earlier. Therefore, a horoscope chart cast for 5:30 PM, Balmoral, Scotland would probably be the one that represents Charles's accession as King.
We have already studied the nature of this chart in the context of our analysis of the Queen's death. This chart has several features that point to a very favourable future for the Crown. As mentioned in our previous article, it is somewhat ironic that this chart should be associated with a sad occasion.
The Sun is the planet for authority and power. In this chart, the Sun is arguably the most influential planet, being strongly placed in its own zodiac sign of Leo, in the ascendant's house. This shows that the status of the British Crown is not about to diminish and the power and prestige of the Royal Family will be carried forward.
Like the Sun, Mercury is also strongly placed in this chart. This planet occupies the 2nd house and is placed in its own sign of Virgo. Even though momentous changes are taking place, clear and concise communication will ensure that there is no manner of chaos or confusion. There will also be an abundance of resources and the financial strength of the Crown will be further enhanced.
Another two more planets, Saturn and Jupiter also occupy their respective zodiac signs. However, these planets are in retrograde, meaning that their influence is diminished.