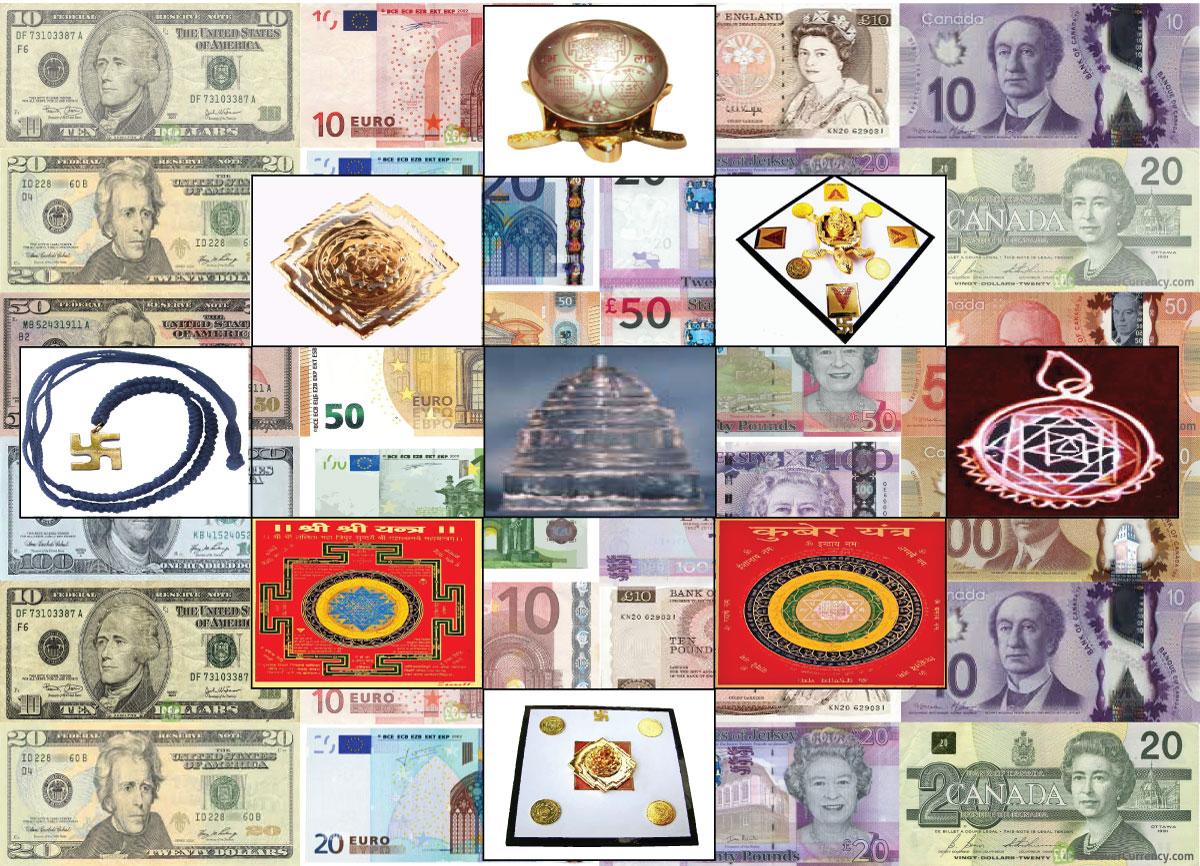 "Money, money, money... It's a rich man's world."
Who amongst us can claim that they have all the money they need? A necessary evil with a strange quality, the more money you have, the more you tend to need.
As far as astrology is concerned, your horoscope and your financial fortunes are closely intertwined, to the extent that eight of the twelve houses of a natal chart, are directly or indirectly concerned with wealth. The houses with a more direct influence are the IInd, VIth, VIIIth, XIth and XIIth. These houses relate to income, unearned gains, chance earnings, general gains and financial losses, respectively. Those houses with a more indirect effect would be the VIIth, IXth and Xth, relating to livelihood, fate and actions, as shown in the illustration given below. Analysing these horoscope characteristics in detail, is what goes into making a Astrology Wealth Report. This close relationship between wealth and astrology is why it is often said that millionaires don't use astrology..., billionaires do. Oh yes, we went there, the temptation of reaching for that old chestnut was too strong to resist.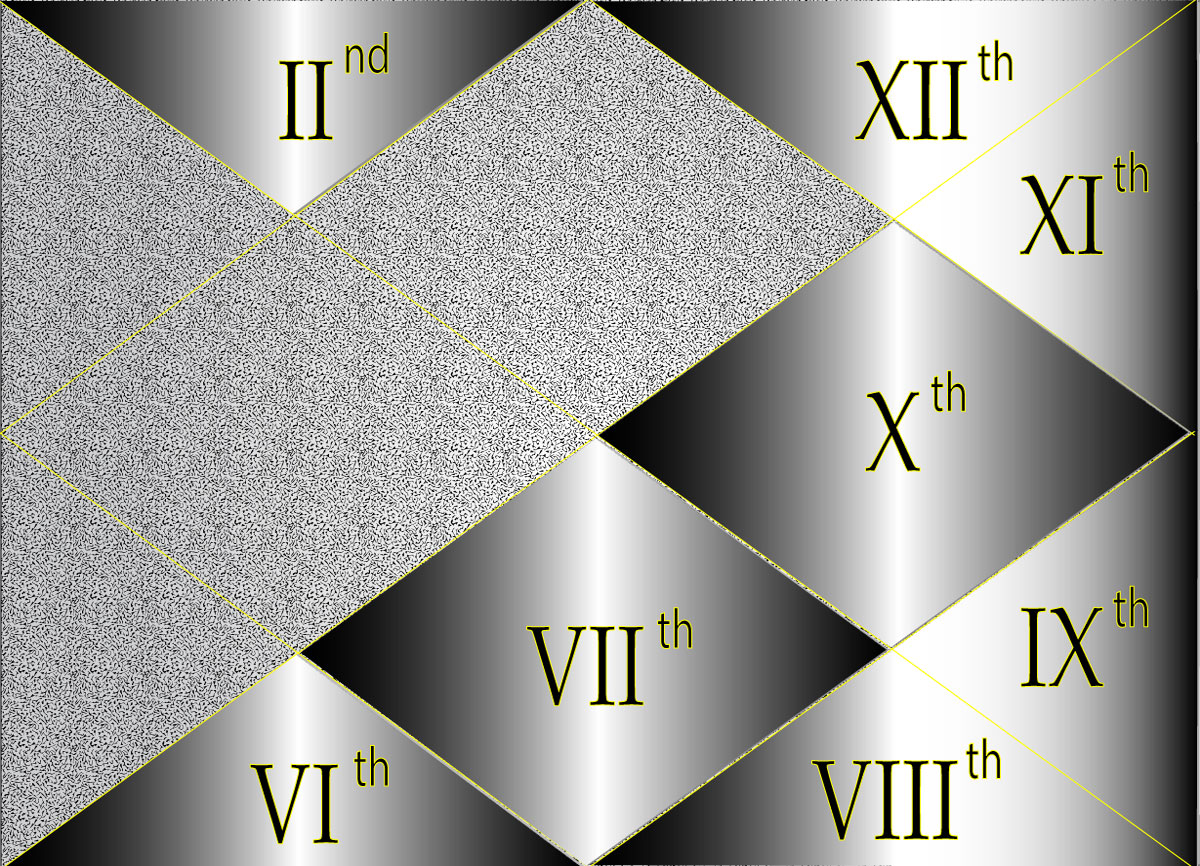 While any planet can potentially have some manner of impact on a person's financial fortunes, certain planets have strong financial characteristics. That is, these planets by their very nature, introduce financial implications to the houses that they influence. This influence can be positive or negative, depending on the alignment of the planet in question.
Planets of Direct Financial Significance ↴
Mercury ☿

Mercury relates to numbers, financial transactions, business activities and communication and hence, has strong money related characteristics. This planet promotes commerce and trade.

The Moon ☽

The Moon inculcates a desire to undertake business ventures and can indicate ingenuity and business acumen. When the Moon is in the right position, a person has a good grasp of financial matters.

Venus ♀

Venus's position can determine if a person has the potential to use their talents, innovation and creativity to generate wealth. This planet can also indicate if more than one source of income is a possibility.
Planets of Indirect Financial Significance ↴
Rahu ☊

Rahu can bring unexpected gains, particularly through speculation and even through illegitimate sources. If this planet is in the wrong position, it can promote financial hardship.

Ketu ☋

Rahu and Ketu are twin planets, so they have similar effects. Ketu can also be responsible for unexpected gains, gains through speculation and easy money. On the flipside, this can create financial instability.

Mars ♂

Mars can indicate if someone has the confidence and enterprise to display entrepreneurial skills. Mars's influence on the 12th house can determine susceptibility to debt related problems. This planet also influences gains through land or property.
When an astrologer considers the houses, position of the planets that influence these houses, nature of these planets and the transits that a person is passing through, determinations about that person's financial situation can be made. For a favourable financial life, what you essentially want is:
A strong and favourable planet ruling your house of income.
Planets with strong money related characteristics to occupy or aspect this house, in a positive manner.
For planets that might have an adverse influence on the financial houses to be in weak or peripheral positions.
To pass through transits of planets that favour financial gains, during the prime of your life. That is, these transits should preferably not be too early or late in life.
To pass through transits of planets that do not favourably influence your finances, very early on in life.
Now most of us will regretably, not possess all the astrological features required to make us money magnates. Our 'Good Luck Charms' page lists the talismans and amulets that are used as remedies for different forms of good fortune. However, if we are looking specifically to attract money, the top ten money talismans shown below, will compensate for any horoscope related shortcommings we might be burdened by.
1. Mahalakshmi Yantra.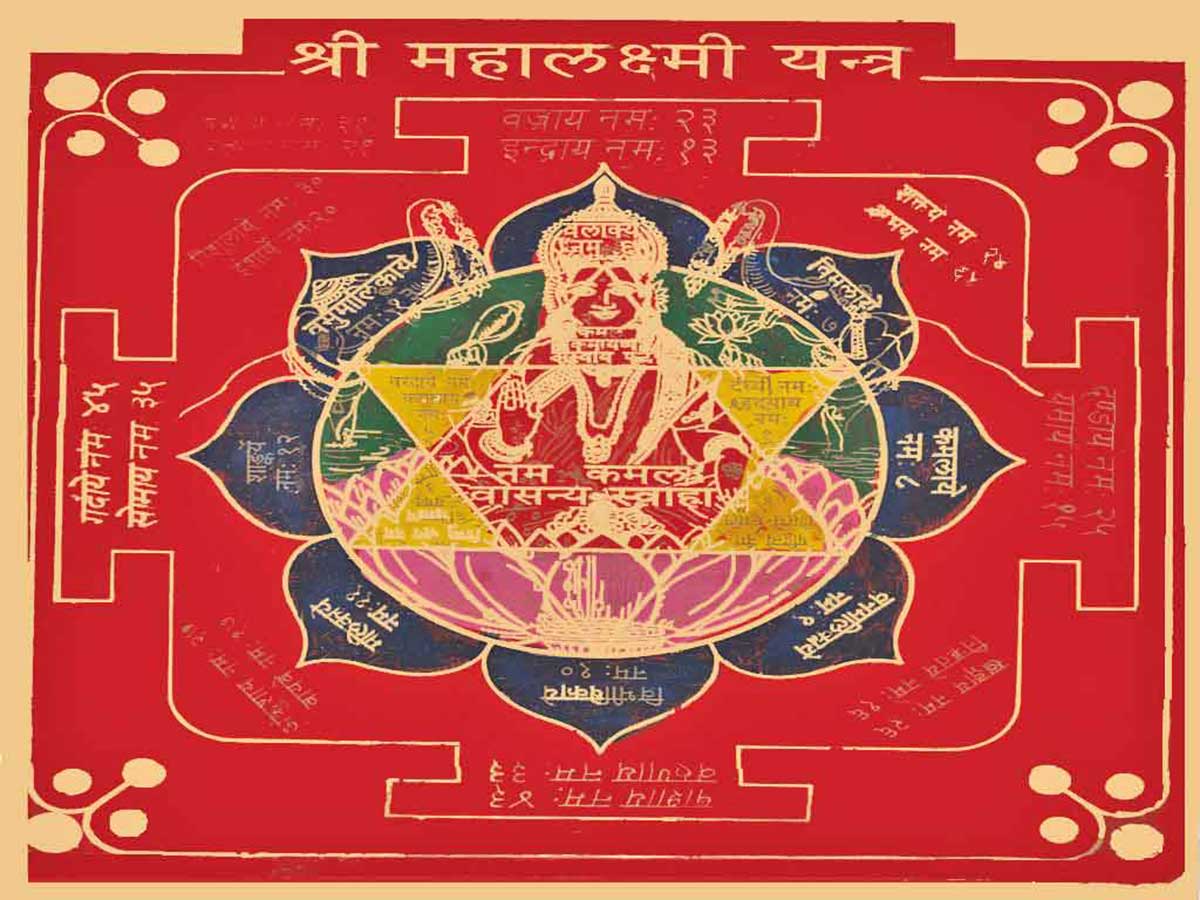 Lord Vishnu forms one third of the divine trinity. This divine trinity is the driving force of the universal energies that are of a masculine nature. In Hindu mythology, '
Shri Maha Lakshmi
' (also '
Mahalaxmi
') is the Goddess of wealth and consort of Lord Vishnu. This goddess is one third of the feminine power of the Universe. Acquiring the sacred geometric grid and chants that invoke '
Mahalaxmi
', is to invite the power of this goddess into your life.
2. Shri Yantra.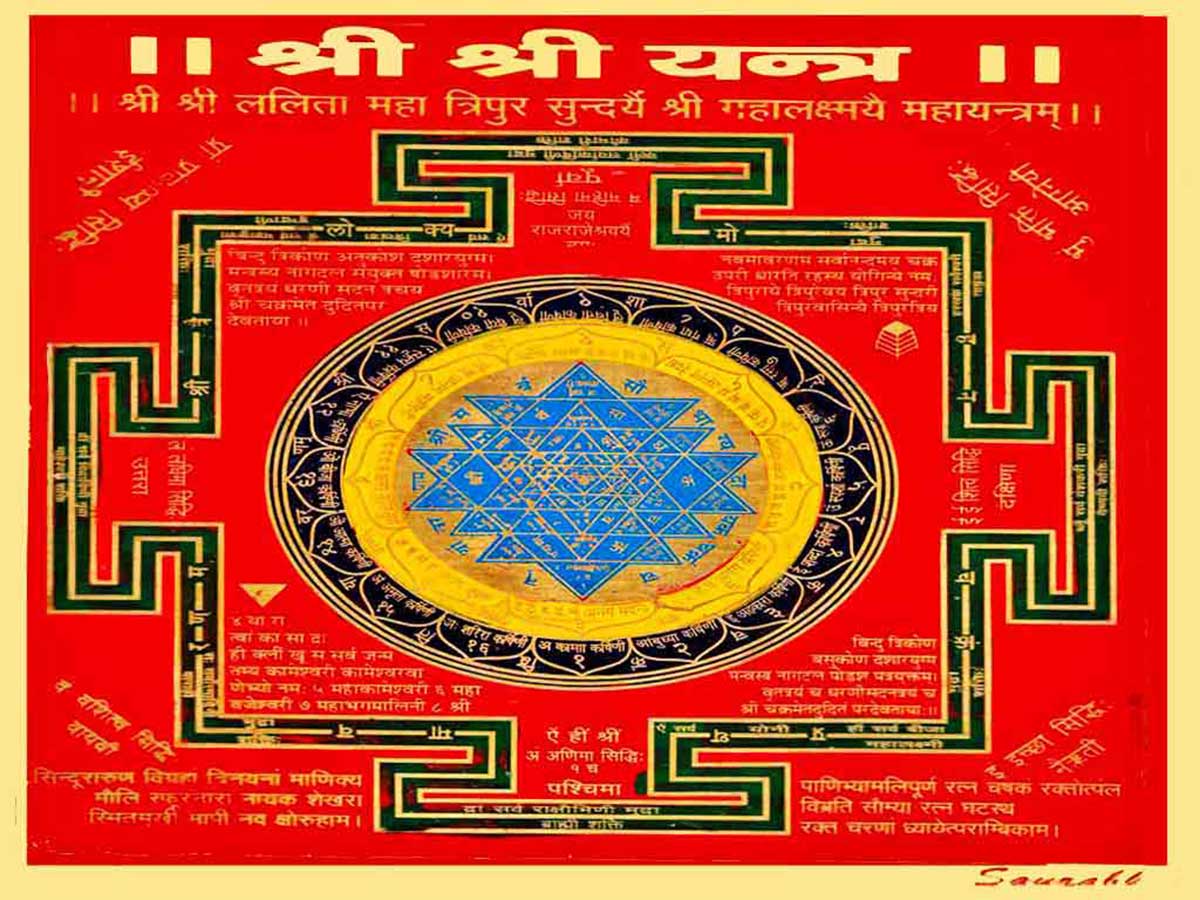 This talisman is a sacred design of triangles that represent the major powers of the Universe. The central area of this design is occupied by a pattern of nine interlocking triangles representing the Goddess of Wealth, '
Shree
' or
Mahalakshmi
. This talisman not only brings the blessings of '
Mahalaxmi
', but also those of all the positive spiritual energies in the Universe. Hence, this is used as a powerful remedy for removing any form of bad luck and a lack of wealth.