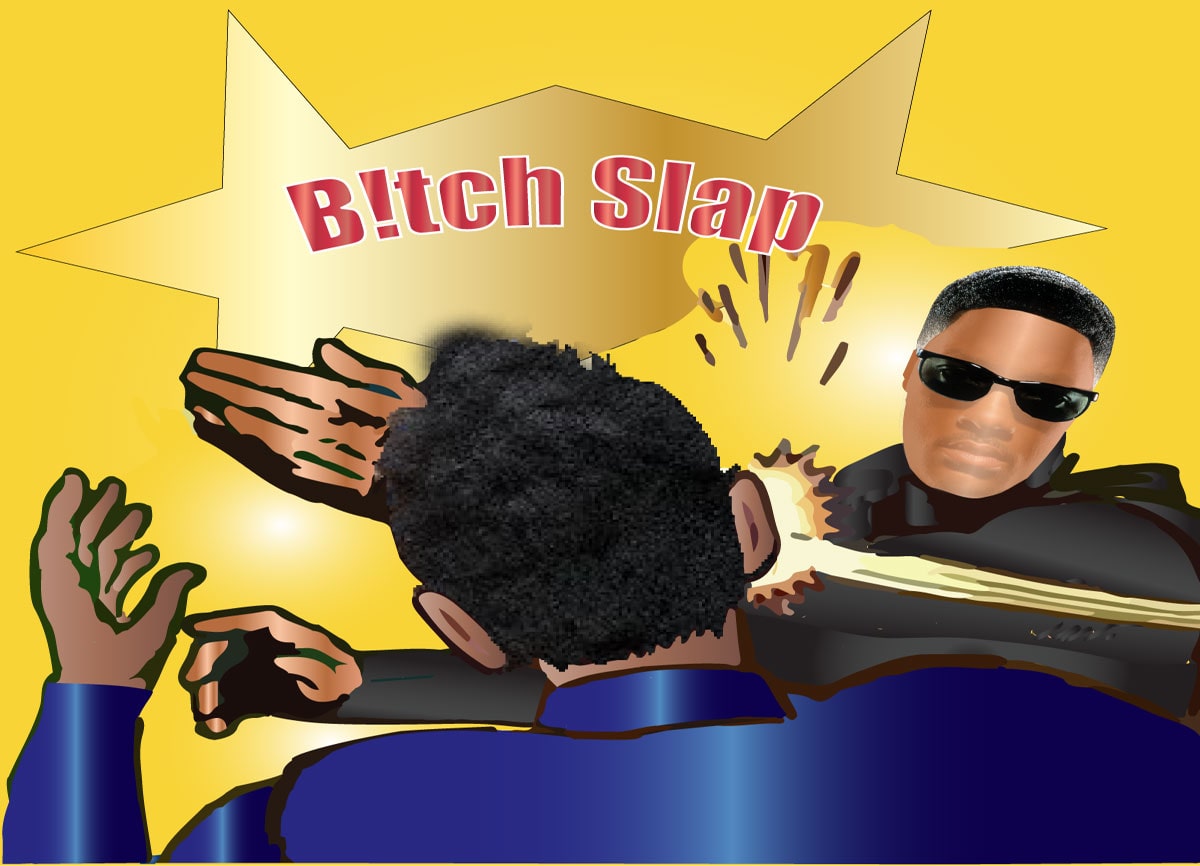 A slap that quite literally resonated throughout the world, as it played out live across television screens world over. Hollywood couldn't have written a more dramatic script for the Oscars.
Getting bitch slapped by Will Smith meant that Chris Rock ended up seeing more stars than he bargained for, at this year's Oscars. So it turns out that may be not everybody, but some people do in fact, 'Hate Chris'.
We know this was a reaction to Chris's G.I. Jane quip directed at Jada Pinkett Smith, but what is the astrological background to this story? What were the astrological factors that caused the Fresh Prince's palm, to be so jarringly stopped by Chris Rock's face? Let's take a look at this Bad Boy's astrological profile, based on the following birth data:
Willard Christopher Smith Jr., born September 25, 1968, 21:47, Philadelphia, Pennsylvania, US of A.
Ascendant: Taurus at 14:14 degrees.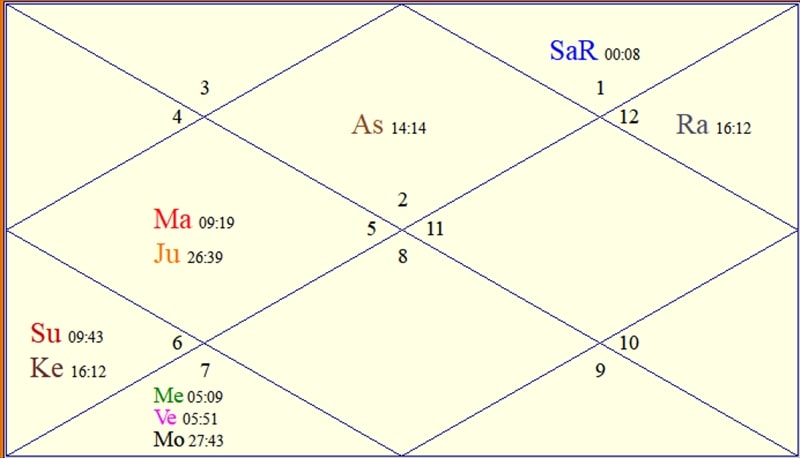 An Interpretation of Will Smith's Horoscope
Now you might think that being named Willard, is reason enough for someone to be permanently dissatisfied with life, but not in the case of this Willy. Venus plays a very prominent role in his chart and under normal circumstances, he is generally a level headed, easy going and good natured person.
A strong Mars is placed in the 4th house of his natal chart and rules over the 7th and 12th houses. Although this fiery planet is one of only two planets to occupy the central houses of Will's chart, he is not particularly hotheaded.
A weak, retrograde and debilitated Saturn is his lord of actions and Mars aspects his house of actions. These two opposing forces do counterbalance each other. Hence while he can on occasion, be prone to the odd angry outburst, this will, by and large be rare and short lived. On the other hand, he tends to be dogged and bloody-minded, these are characteristics that have a more pronounced influence on his temperament. These are however, traits that cut both ways and once he embarks on something, he will work persistently to achieve his objectives.
His horoscope suggests that by all accounts, spontaneous acts of violence are not an integral part of his nature. There must therefore, be a more transient cause for this particular incident and indeed there is.
Smith is presently passing through major, minor and sub-transits of Venus, the Sun and Jupiter. He is also passing through 'Yogini' major and minor transits of 'Siddha'. This type of transit is exclusive to Vedic astrology and relates to a person's life in general and career in particular.
This is a favourable time in Smith's life and both his present major and minor transits and concurrent 'Yogini' transits, will allow his talents to bring progress and accomplishment to his life. However, his Venus-Sun major and minor transits are contradictory. While on the one hand he has great confidence in himself, he will tend to also be somewhat brash and domineering, as he has proven.
This slapping incident may also have been an attempt to draw attention to himself, also brought on by the Sun's present influence in his life. He has achieved both notoriety and recognition and success, all on the same night, as his strong Venus and Sun are presently working at cross purposes.
Nevertheless on balance, his concurrent 'Yogini' transits and major and minor transits are mostly favourable. From an astrological standpoint there is no doubt that these two transits, have resulted in securing him the Oscar for best actor, during late March 2022. By the same token, the contradictory nature of these transits, have made this a bitter-sweet experience for him.
What Does Astrology Predict for Will Smith?
Smith is going to cop a fair deal of criticism for this incident, particularly till mid-April. Till March 29, his ego would have prevented him from expressing greater remorse. It appears that his state of mind between late March and early April will be such that he will want to atone for his mistakes and move forward, but he will not be particularly successful in winning over his critics.
In the short term, his troubles may increase after early April and some form of action make be taken against him. This is not likely to be stringent or affect his career in the long term.
He will brazen out the present controversy and internally, he will remain defiant. Minor repercussions are possible after mid-May, when his 'Yogini' minor transit changes to one of 'Sankata'. There will be a relative increase in his troubles after this and this adverse period will last in total till November 2022. The problems that exist in his life during this period will not be on account of just this particular incident, but additional problems of an unrelated nature, are also likely.