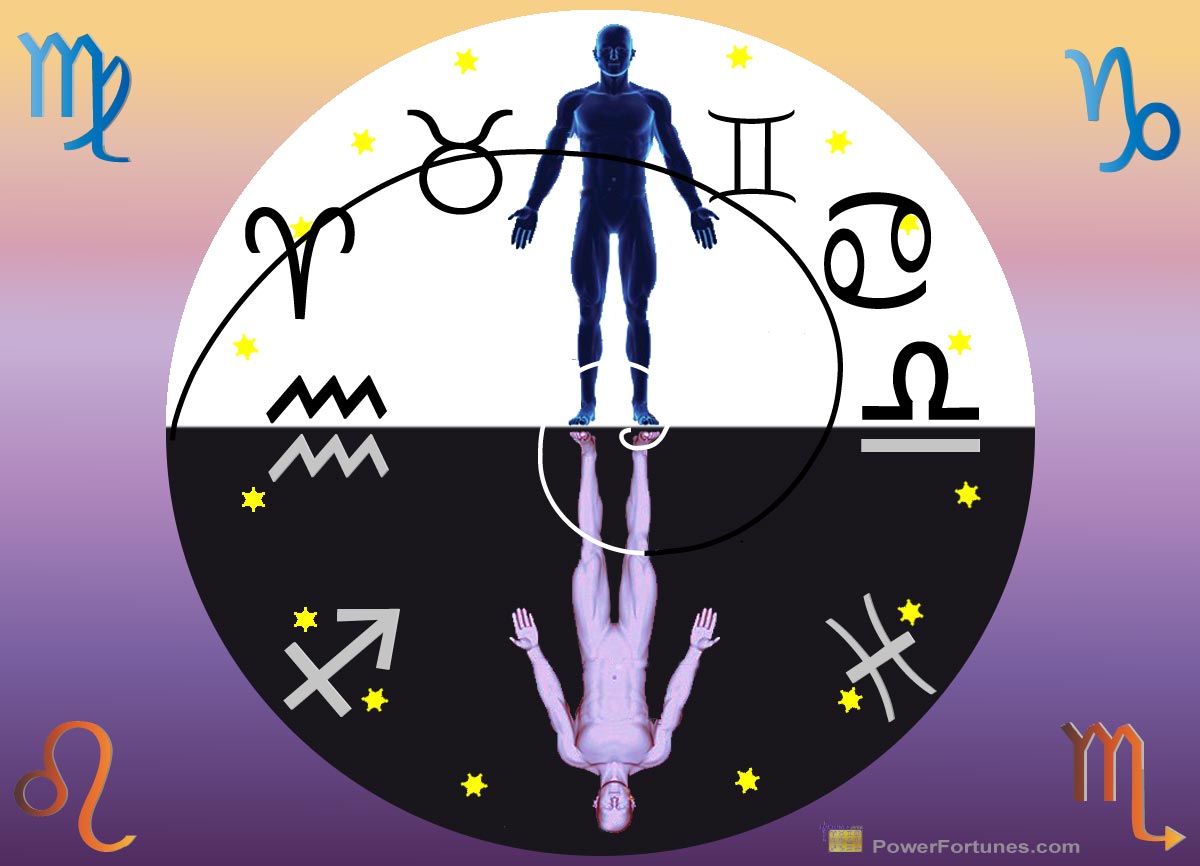 Do we live in a universe of complete randomness? Neither scientists, nor astrologists believe so. Working out a 'Theory of Everything' is one of science's great challenges and one of the late Stephen Hawking's greatest ambitions. A 'Theory of Everything' will help us to explain why the big bang took place, what existed before the singularity and what lies beyond the visible cosmos. Why I mention this in the context of reincarnation and rebirth is because if we are able to answer such questions about the universe, matters such as reincarnation may not seem so far-fetched, scientifically. Until then, things that we can't explain will seem like acts of randomness.
Past Life Karma in the Natal Chart
Abrahamic religions do not recognise reincarnation and rebirth, but these were strong beliefs amongst the ancient Egyptians and are central to ancient religions like Hinduism and Buddhism.
'Karma' is a Sanskrit word that has been absorbed into modern English and is a concept of Hinduism that essentially teaches us that, 'As we sow, so shall we reap'. In very simple terms, this holds that we create 'Karma' through our thoughts and deeds and we are born and reborn in accordance with our 'Karmic' balance.
In astrology, things mostly happen for a reason. The natal chart we are born with, the positions of the planets in this chart and the transits that we pass through, are all the result of predetermined reasons. Vedic astrology is derived from the beliefs and mythology described in ancient Hindu scriptures according to which, the horoscope we inherit is essentially a representation of our deeds from previous births. This is why there is no such thing as the 'Perfect Horoscope', because no person can be absolutely good.
Of course, some people are better than others. It is possible for a person to work off their 'Karmic' balance, lifetime over lifetime, through a process of adopting good, or the 'Right' deeds. If this is achieved, the birth – rebirth cycle can be broken and the soul can attain 'Nirvana' or enlightenment and eternal bliss, at God's feet.
Having said that, the world is full of examples of bad people who are being richly rewarded for their efforts. This is because 'Karmic' pay back is usually not immediate and 'Karma' is also a reference to the core traits and characteristics that we are destined to inherit from birth to birth. The butterfly effect of each person's 'Karma' on every other soul, is a scheme only known to the Almighty. It is up to this higher power to decide how the 'Karmic' books are to be balanced.
The philosophy of 'Karma' is partnered by the concept of 'Dharma' or duty, but then that's another story, well beyond the scope of this article and one that is best left to experts of this complex subject. In astrological terms, 'Dharma' is our destiny and 'Karma' is the reason behind this destiny.
Astrology and Spirituality
Despite this connection between previous lives and horoscopes, there are many practicing astrologers who do not have any belief in reincarnation. In fact, there are many different forms of astrology and you don't necessarily have to be predisposed to spirituality in order to practice any one of these. Admittedly, it would not be common to find an astrologer who is completely detached from spirituality, but if you do, he or she will be well within their rights to practice astrology in accordance with their own beliefs.
If we go back to the Hindu concept, one of the reasons why God gave people the knowledge of astrology was to bring them closer to divinity. That is, astrology is a lower form of spirituality that can help man understand the workings of the divine and prepare the mind for more advanced spiritual concepts.