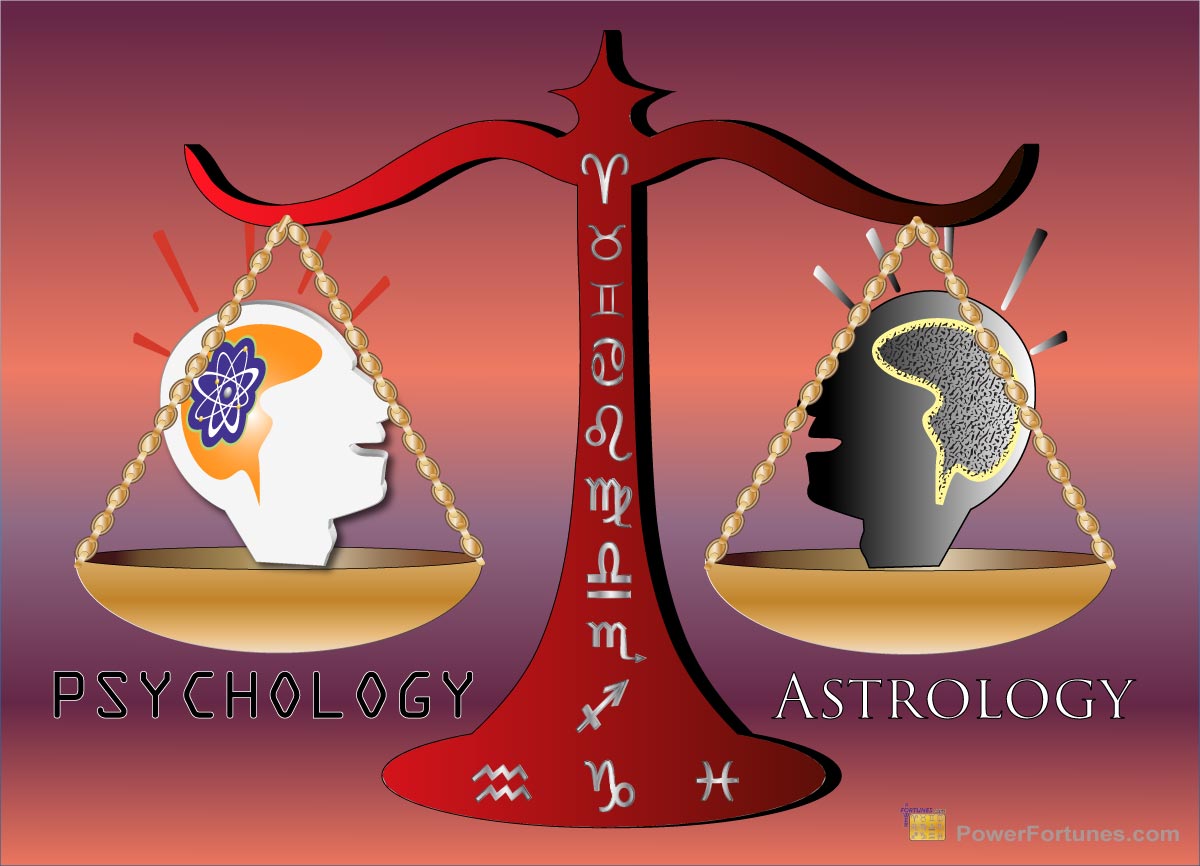 The complexity of human thought is something that we are all well acquainted with. A renowned astronomer once described this as, "The most complex physical object known to man in the entire cosmos". High praise indeed! It is this complexity that allows us to reign supreme at the top of the intelligence quotient scale of the animal kingdom. This however also does present something of a paradox, as the average human, if left to their own devices will generally be incapable of interpreting many of their inner complexities.
Astrology is often used as a means of discovering more about one's nature and temperament, which is somewhat similar to how we think of psychology. It would therefore not be inaccurate to say that both disciplines are used, in different ways, to better understand the intricacies of human behaviour.
Your average astrologer may not ask you to recline on a couch and describe how things make you feel. However, astrologers do consider astrology to be a means of understanding and unravelling the human psyche. Some experts even describe themselves as 'Holistic Psychotherapists', as they take advantage of this overlap between the two disciplines and use this to explore and decode human behaviour.
What are the Similarities between Astrology and Psychology?
Psychology means "The study of the soul" and modern psychology is a science that first came into existence in the 1800s, in order to explain human behaviour and mental processes. That is not to say that people have not been curious about the workings of the human consciousness prior to this. In ancient Greece, Aristotle deliberated on the matter and came to the erroneous conclusion that consciousness resided not in the mind, but in the heart. Evidence that scholars considered matters of a psychological nature, can be found even further back in history, to ancient India and China.
Modern psychology is a very diverse field and can be practiced in different ways, depending on the school of thought that the expert in question favours. There are three such recognised methods of studying the mind, namely:
Structuralism
Functionalism
Psychoanalysis
Sigmund Freud revolutionised the world of psychology with his concept of psychoanalysis and the remaining two methods have now given way to this concept.
Carl-Gustav Jung pioneered many modern psychological concepts but interestingly, he also expressed a keen interest in the light that a horoscope shed on certain complications and their character. In fact, Dr Jung was known to have horoscopes cast for difficult cases, in order to gain deeper insights. In his esteemed opinion, Dr Jung believed that this helped him understand certain points that may have otherwise escaped his attention.
Jung had concluded that astrology is an example of synchronicity on a big scale. What he essentially meant by this was that there was a definite synchronicity between the stars and psychological facts. Jung even discussed his beliefs about astrology with Freud and once sent him a letter in which he expressed the value of astrology in assisting with psychological insights.
This is not to suggest that Jung was a firm believer of astrology, as he did not particularly concern himself with literal astrological predictions. There is also a fair deal of background detail associated with Jung's observations that need to be taken into consideration, before any conclusions can be drawn about his convictions in this regard.
As Jung observed, given the common areas of interest between astrology and psychology in terms of how astrology and psychology explore and understand human behaviour, there is potential for astrology to aid self-discovery and even complement the psychoanalysis of certain conditions.