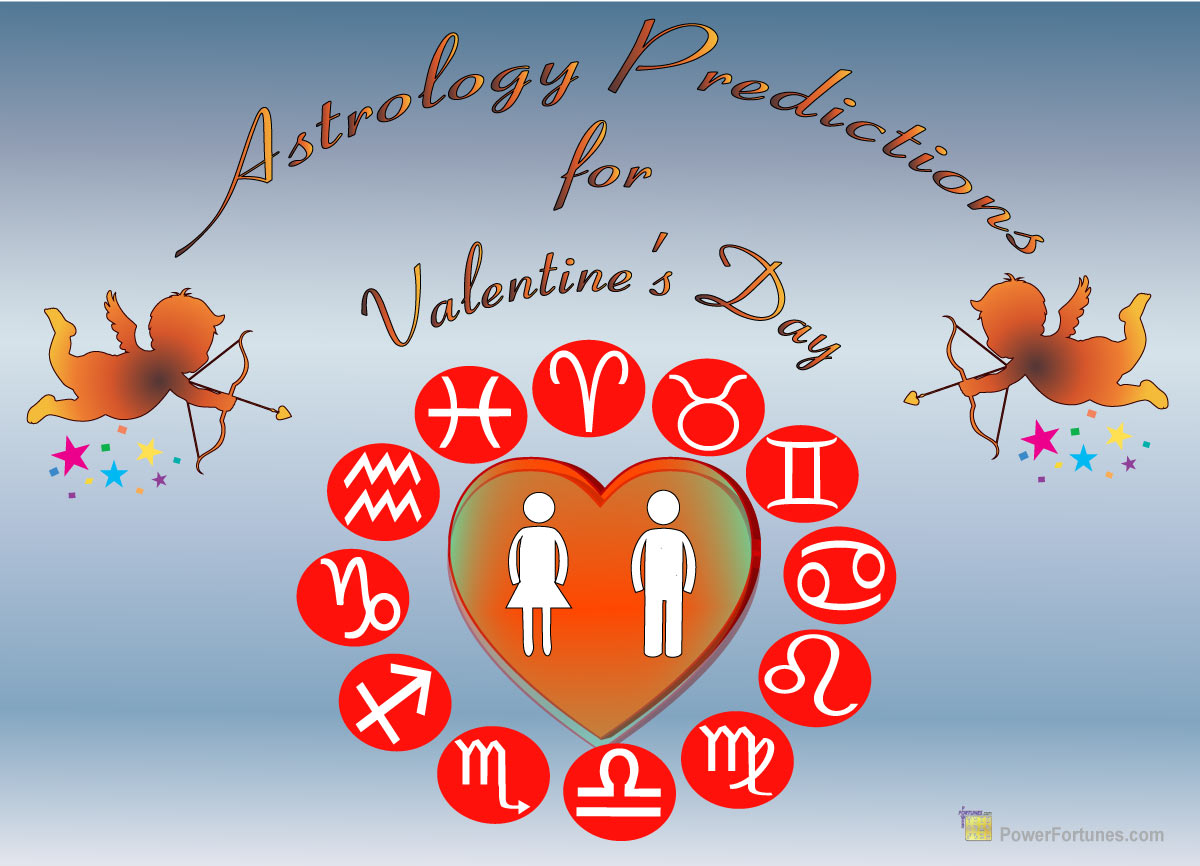 Valentine's Day occurs right towards the end of Aquarius season, which runs from January 20 to February 18. While the 14th of February may in itself not be a date of great astrological significance, when love is being celebrated, astrology is always the life of the party. Whether you're single or in a relationship, the stars can reveal the path your heart might take, the challenges you may face and the opportunities before you.
Allow yourself to be guided by the celestial forces that govern your love life and who knows, Valentine's Day might just be the day on which you find something truly amazing. The PowerFortunes astrologers have therefore, consulted their charts for this day of love and have made their predictions. Will Cupid's cherubic little fingers be firing arrows of love in the direction of your zodiac sign? If so, the stars will guide you on what you should and shouldn't get up to.
But first, a little history, just to give ourselves a better perspective.
Why is Valentine's Day Celebrated?
You'd be forgiven if all the commercial activity surrounding Valentine's Day had led you to believe that it is an invention of the corporate world. It is in fact, an occasion that dates back to Roman times. Although the exact history of Valentine's Day is steeped in legend and is therefore something of a mystery, it is generally believed that this is a day of reverence to Saint Valentine of Rome. St. Valentine was a priest who was imprisoned and later executed by the Roman Empire. He was found guilty of secretly marrying couples in accordance with Christian rights, in defiance of Roman laws against such marriages.
The Horoscope Chart for Valentine's Day, 2023
For this day of love and romance, we will analyse a horoscope chart cast at 18:00 IST or 12:30 GMT/07:30 EST. At that time Leo, the sign that rules the heart, will enter the ascendant's house. Consider this to be an auspicious omen, as most people around the world will either be waking up to, or approaching the business end of Valentine's Day under Leo's influence. The bottom line is, no matter where you are in the world, expect passions to be heightened and romance to be in the air. Don't say you weren't warned!
The horoscope chart for February 14, 2023 is shown below: