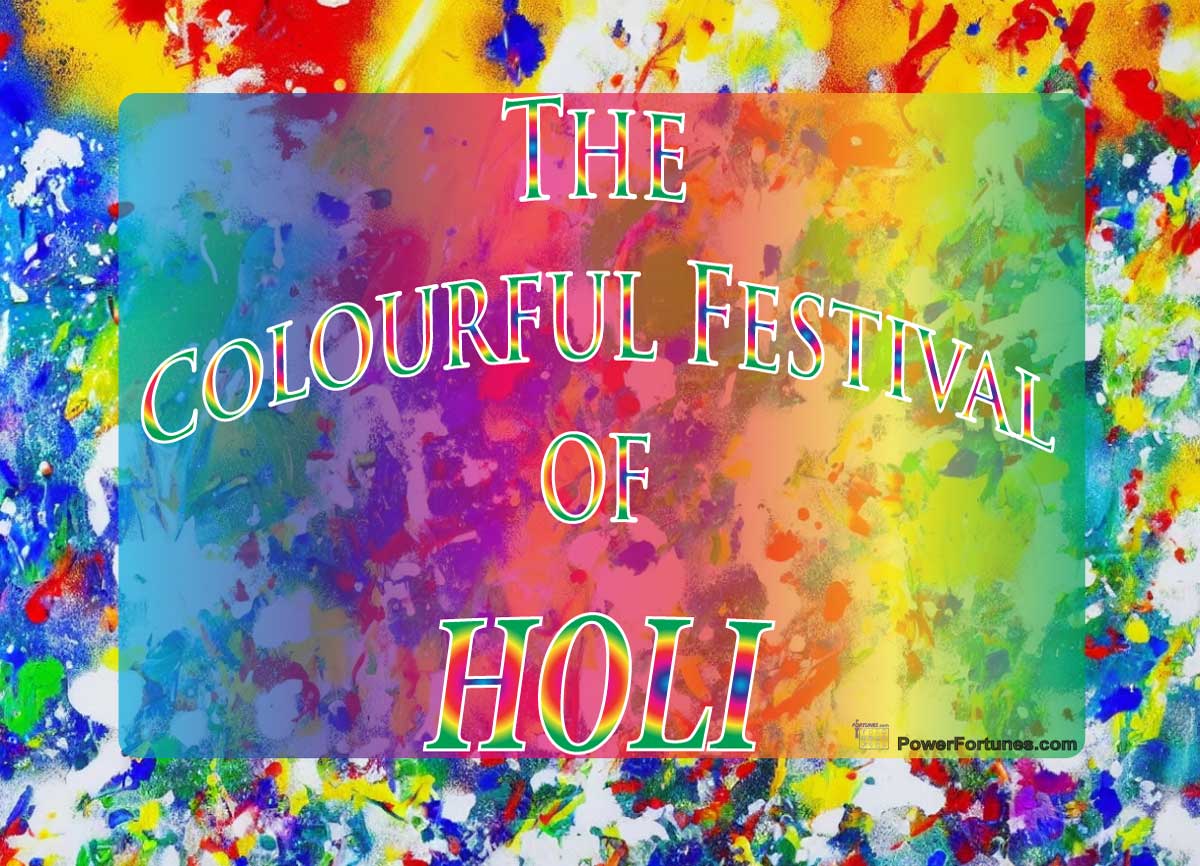 In the western hemisphere, it is said that, "March comes in like a lion and goes out like a lamb", a proverb that alludes to the ending of winter. Although due to the effects of climate change, this is not always the case anymore. In an Indian context, the exuberant festival of 'Holi' marks the symbolic arrival of spring and end to the winter months. This festival has deep mythological origins, but at the end of the day, this mythology is just your good old, 'Triumph of good over evil' story.
There are different versions of the mythology surrounding Holi. One of the most popular stories, is the legend of Holika and Prahlad, from Hindu mythology. The gods Brahma, Vishnu and Mahesh (aka Shiva) are a divine trinity and the most important figures in the Hindu pantheon. Hiranyakashyap is a central character to this mythological fable. To the uninitiated, this name may seem like quite a mouthful, so we'll break it down into syllables, for easier understanding, 'hir-run-ya-kash-yap'.
According to the tale, Hiranyakashyap was a powerful demon lord, who impressed Lord Bramha with his devotion. Lord Bramha thus rewarded Hiranyakashyap with powers of near immortality. This great power however, did not come with great wisdom. Hiranyakashyap used his blessing to reign down tyranny and proceeded to wage war on both man and gods alike, proclaiming that he alone should be worshipped, in place of all other deities.
A son named, Prahlad was later born to Hiranyakashyap. Much to Hiranyakashyap's dismay, Prahlad grew up to become a staunch devotee of Lord Vishnu. Hiranyakashipu was enraged by this act of defiance and he commanded Prahlad's sister, Holika to kill Prahlad by taking him into a fire. Holika herself was immune to the effects of fire, by virtue of the blessings that she was bestowed.
In the event, Holika went through with the plan, however Lord Vishnu's grace led to Prahlad emerging unscathed, while Holika was burnt to ashes. The legend of Prahlad and Holika thus lives on in the form of the festival of Holi. The celebrations involve the burning of effigies of Holika in a bonfire, on the eve of the main festival day. Offerings of coconuts, flowers and other items are also made to this fire, around which people gather to sing and dance. These activities mark the eve of Holi and this day is referred to as, 'Chhoti Holi' or 'Holika Dahan'.
On the main day of the festival, people smear each other with colourful powders, signifying the colours of spring and the joys of life. However drenching others in water dissolved colours, is an activity that seems to bring most people the greatest joy. The modus of operandi usually involves tipping bucket loads of the stuff on to any passers-by, who might find themselves within striking range of your balcony. Bombarding people with water filled balloons from a higher elevation, is another favourite that never seems to grow old. You might wonder why someone would dare to venture outside, in the face of such risks. Well, meeting up with friends and collectively engaging in the day's revelry, is really what Holi is about.
When is Holi Celebrated?
The Hindu calendar is a lunisolar calendar, which means it is based on both the phases of the Moon and the movement of the Sun. The Hindu calendar consists of twelve lunar months, with each month beginning and ending with the new moon. The twelve Hindu months and their corresponding Gregorian calendar months are:
Chaitra (March-April)
Vaishakha (April-May)
Jyeshth (May-June)
Ashadh (June-July)
Shravan (July-August)
Bhadrapad (August-September)
Ashwin (September-October)
Kartik (October-November)
Margashirsha (November-December)
Paush (December-January)
Magh (January-February)
Phalgun (February-March)