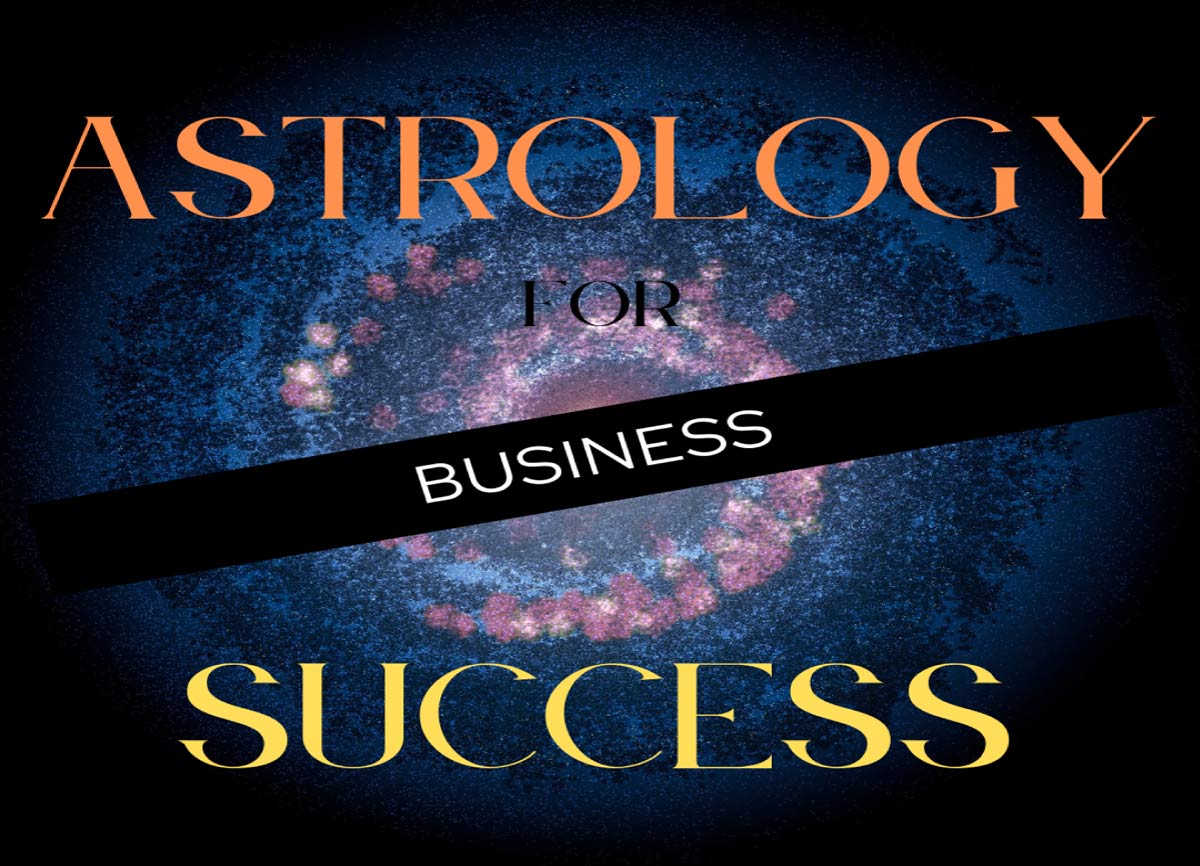 There are many practical ways to apply astrology to increase the profitability and productivity of a business. Those businesspeople in the know, have for many centuries taken advantage of this knowledge, in order to grow and prosper. All the different elements of astrology such as astrological calculations, charts, remedies, planets and zodiac signs, make up a 'Swiss Army Knife' of options that can identify business opportunities and tailor business plans, to maximise profits. Astrology reports, such as 'Wealth' and 'Career Reports', are designed to analyse these specific aspects of a person's horoscope and translate astrological information, into actionable financial strategy.
Astrologers draw a distinction between new and existing businesses, in terms of how the two are analysed. A general astrology prediction can help an established business, plan for future risks as well as opportunities. This information can also be garnered from any one of the mentioned astrology reports, along with details of possible threats, weaknesses and the potential for growth.
Before embarking on a new business plan, a prospective owner should ideally carry out an assessment of the planned venture, vis-a-vis their own astrological profile. A suitable enterprise would be one that has the support of those planets that influence the areas of finances, temperament, efforts, fate, gains and livelihood, in the owner's chart. This business should also avoid invoking any strong factors that run counter to the planets associated with financial loss and competition. Such an analysis can not only be used to check the suitability of a proposed activity, but will also bring to light the range of options that can be potentially profitable for the person in question.
The next step would be to identify the correct name for the new business and the time and date at which it should be launched. There are two factors that have a bearing on the choice of name. Firstly, this should be of a zodiac sign that is compatible with the owner's name. Secondly, the sum total of the alphabets in this name should be an auspicious number that is also compatible with the owner's details. Information about both factors can be found on our 'Free Horoscopes' and 'Lucky Numbers' pages, respectively.
Identifying an astrologically auspicious date to launch a business or engage in an important activity that marks its initiation, is a somewhat more complex endeavour. It would for this reason, be advisable to engage a professional astrologer or seek an appropriate astrology report, for this purpose. There are essentially three factors that need to be considered:
The prevailing astrological influences.
The prevailing ascendant, constellation and current planetary alignments, should all be favourable. This should be both in respect to compatibility with the business owner's own birth chart and general astrological beliefs. Also, the exact time and date of the launch of a business will dictate the astrology chart that represents the enterprise. In a best case scenario, this chart should be as auspicious as possible, complement the owner's best qualities and also chart a course for the success of the operation. Details of the factors that need to be considered are given further on.
The auspiciousness of the day.
The Vedic (Hindu) almanac identifies specific dates and times in the year that are auspicious for new beginnings and important tasks. These dates are known as 'Yogs' such as the, 'Sarvarthh Siddh Yog', 'Dwipushkar' and 'Tripushkar Yog'. It is believed that the rewards of our deeds are multiplied or returned manifold, if undertaken on such days. A list of the times and dates of these days, as they occur each month, are given on our horoscope prediction pages for the 'Current' and 'Succeeding' months.
The numerology of the day.
The date and sum total of the digits for this day should be both auspicious and compatible with the business owner's compound date of birth and 'Ultimate Number'. An explanation of these numbers is given on our article about numerology.
Prevailing planetary transits and periods.
The initial phase of any venture is when it is most vulnerable. Therefore, the major and minor planetary periods that a person is passing through and will pass through shortly after commencing a business, should not be strongly adverse. Positive transits will of course, increase the chances of success.
Which Houses Influence Business Activities?
As explained above, the factors that both favour and oppose a person's success in business, are assessed when making an astrological report. Each of these factors is represented by different houses in a natal chart and these are:
The 2nd House: This is the house of financial income and governs how you make money. It also describes your ability to build capital and whether you have the potential to develop multiple income streams. The factors influencing this house will show whether your best chances of earning money lie in business, a job, investments or if you're lucky, all of the above. A malefic in this house could indicate financial struggles and challenges.
The 10th House: This is the house of actions and deeds and represents your professional life and how you engage with the outer world. For businesspeople, this house is of particular importance as it relates to their work and career. The influences on this house indicate how far an individual will fulfil their potential and how much reward their hard work is likely to bring. The sign and planets placed in the 10th house can provide insights into the type of business or profession that may be suitable for the individual and their approach to business ventures. A well aspected 10th house can indicate entrepreneurial skills and the ability to excel in business. Favourable aspects from benefic planets like Jupiter and Venus can enhance one's chances of success.
The 11th House: This is the house of gains. The planets that occupy this house will contribute to your financial success. Hence the characteristics of any such planet when analysed in conjunction with other business related planets, can reveal possible profit making opportunities.
The 1st House: This is the ascendant's house and essentially describes what makes you tick. Business friendly influences on this house encourage business acumen and good financial instincts. This house relates to how we think and can describe our potential such as, are we artistic or pragmatic, better with numbers or with communication and so on.
The 9th House: This is the house of fate and is often linked to one's fortune and overall prosperity. As this represents expansion and growth, a strong and favourable influence on the 9th house can indicate that an individual is likely to experience good fortune and positive outcomes in their business endeavours. This is the house of luck and opportunity and hence may show the probability of business expansion, such as exploring new markets or taking on larger projects. A well favoured 9th house can increase the likelihood of serendipitous opportunities that can benefit one's business interests.
The 12th House: This is the house of financial expenses. The planetary influences on this house will show how you may incur losses and what activities are likely to lead to a flight of capital. A malefic in this house could indicate wasteful or avoidable losses.
The 6th House: This is the house of rivals and the house of unearned gains. A strong benefic influence suggests that a person will possess the ability to get the better of their rivals. A malefic influence suggests that there will be worries and struggles due to rivals and competitors. If the malefic planet is placed in a friendly zodiac, there will be a potential for unexpected or speculative gains.