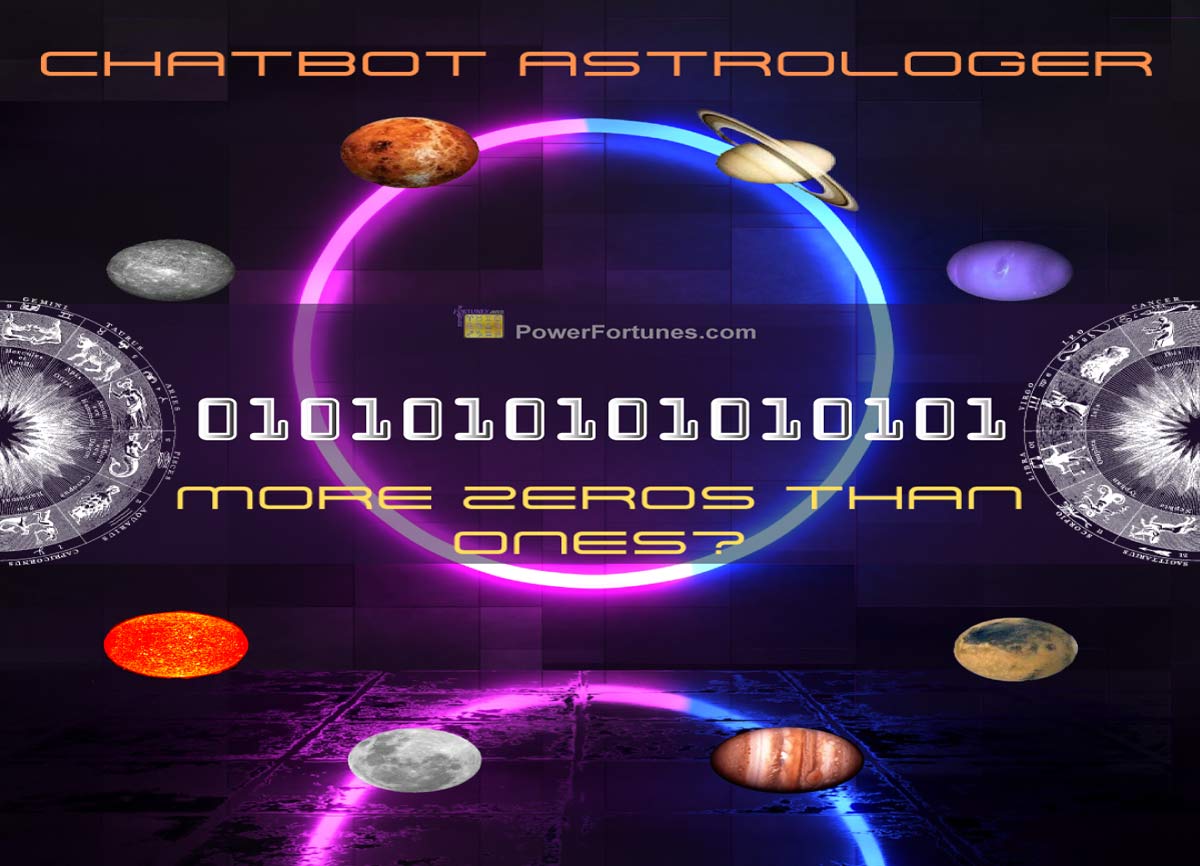 Since the advent of ChatGPT, there has been a slew of A.I. based apps and software that essentially claim to be able to make astrology predictions using A.I. To make our position clear, we do subscribe to the theory of employing artificial intelligence to make astrological analysis. An explanation of how we envision this happening was covered in our article, 'Astrology, Computers and Information Technology', first published back in August 2022 and later updated in March 2023. What was covered in that article was building a form of artificial intelligence for the express purpose of astrological use. This is however, quite different to the astrology based A.I. software that has been released in recent times, as these are mostly based on the OpenAI API. You probably already have a fair understanding of how astrology works. What we propose examining in this article is, if and how generative AI, like the freely available OpenAI, can be used in astrology.
What is ChatGPT?
Google's SGE and ChatGPT are the new best friends to many of us. They have a ready answer for almost anything you throw at them. However, before we can boggle their virtual minds with something like astrology, we need to acquaint ourselves with a few of the basic concepts that make them tick.
OpenAI is an advanced artificial intelligence that powers ChatGPT and has been used to develop models like GPT-3.5, 4 and will no doubt, be employed in any subsequent versions. OpenAI algorithms are used across different domains of AI, such as natural language processing, robotics, reinforcement learning and more. The ChatGPT that we are all familiar with, is an instantiation of the GPT-3.5 model that is essentially tailored for chat and conversation based tasks.
Both SGE and ChatGPT are 'Generative Pre-trained Transformers', which accounts for the 'GPT'. This is a specific type of generative AI that focuses on generating human-like text based on the input it receives. The SGE and ChatGPT transformers have been trained on a diverse range of text from the Internet and can generate coherent and contextually relevant text based on submitted prompts.
NLP refers to the field of artificial intelligence that focuses on enabling computers to understand, interpret and generate human language. ChatGPT is a type of natural language processing (NLP) model, developed by OpenAI that uses advanced NLP techniques to understand and generate humanlike text. It can engage in conversations, answer questions and provide information, using natural language. Google SGE employs the BARD large language model (LLM) as the chat bot interface through which users communicate with SGE.
Generative AI is a broader term that encompasses various AI models and techniques capable of generating content, such as text, images, music, computer code and more. It includes a wide range of approaches, including language models like GPT, as well as other types of generative models like Generative Adversarial Networks (GANs) for images or music generation algorithms. That is, while GPT is a type of generative AI, not all generative AI models are GPT or capable of constructing language.
Despite Google SGE's apparent lack of success, Google is arguably one of the most advanced developers of AI and they have developed several models such as, the Bidirectional Encoder Representations from Transformers (BERT) and Multitask Unified Model (MUM). MUM is reportedly 1,000 times more powerful than BERT and is used to find topics in different forms of media such as videos, even when the topics aren't explicitly mentioned.