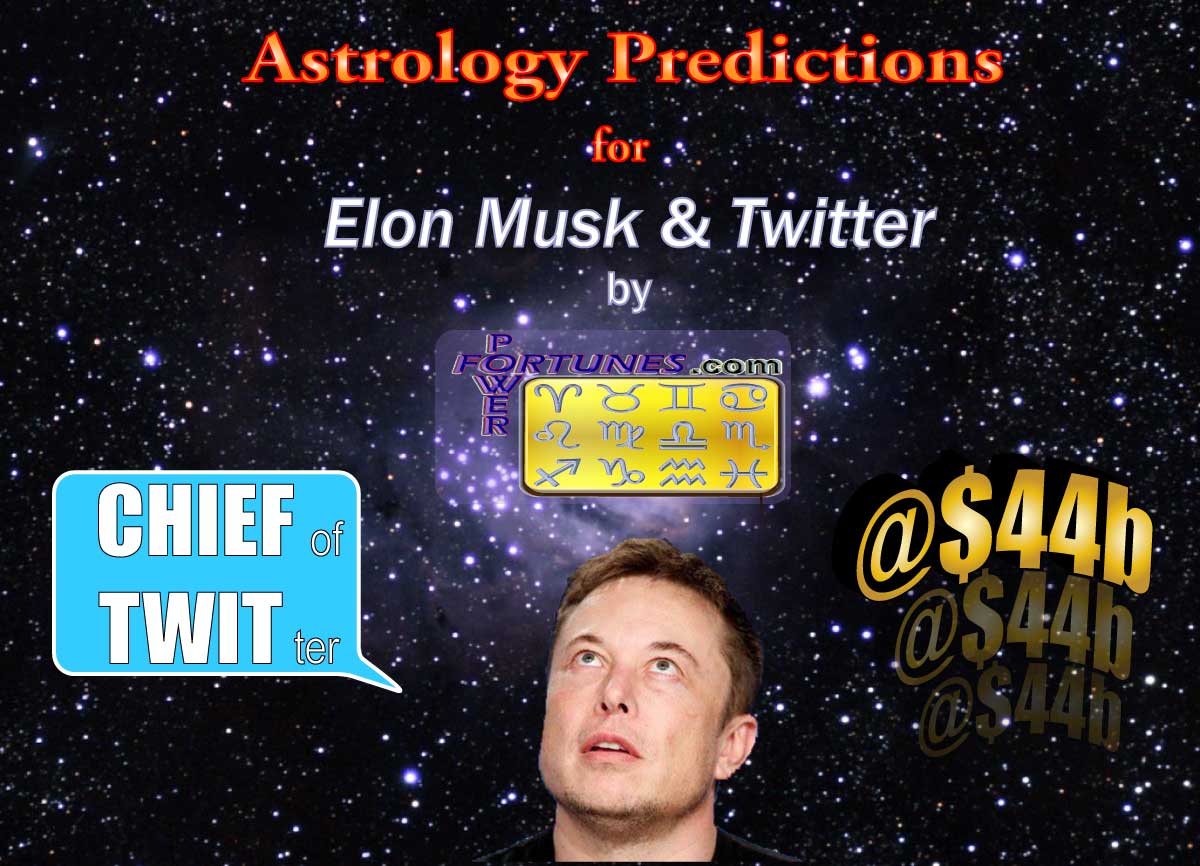 Unless you've been living under a rock for the past six or so months, news of Twitter's 44 billion Dollar takeover by Elon Musk, would not have escaped your attention.
Do the stars favour this deal? We've run the numbers and the results are surprising. The astrological charts relevant to this matter do show evidence of changes. Further such changes and upheavals are predicted, but the general long term outlook for Twitter, looks good.
Twitter's Astrological Profile
Twitter was launched in San Francisco by Jack Dorsey, Noah Glass, Biz Stone and Evan Williams on July 15, 2006. It is believed that over the next six years, it acquired a phenomenal 100 million users.
According to CNN, since going public in 2013, Twitter has only turned a profit in the years 2018 and 2019. The platform has however, shown steady growth in its user base, so the profile of this business is such that it yields growth, but not profit. We will use this characteristic and the company's financial history to assess what the Twitter horoscope chart should look like.
The horoscope cast for Twitter's launch is shown below. The exact time of the launch is not known, so we have chosen 09:30AM, as a chart cast at this time appears to reflect Twitter's characteristics and financial profile.
The compound date for launch day is, '3'. This number corresponds to Jupiter, which represents progress, knowledge and good fortune.
Our 'Lucky Number Calculator' shows that the 'Destiny' and 'Ultimate' numbers for Twitter are '7' and '8', respectively. These numbers are associated with scientific know-how and achieving acclaim through the use of knowledge. They also show a desire for wealth and power and instil a dominant, business-like nature.
All these numbers seem to be quite appropriate and show that Twitter will always be a leading social media platform with a strong business potential. The horoscope chart for Twitter is shown below: