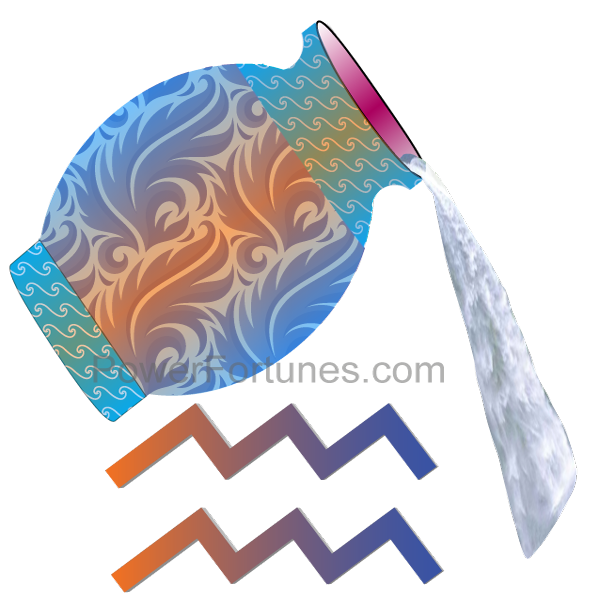 Today, you will be filled with energy and vitality. Your physical wellbeing is at its peak, making you feel robust and vibrant. If you are seeking ways to boost your income, consider investing in safe and secure financial schemes. Additionally, your children will lend a helping hand to complete the mundane tasks around the house. Cherish the fond memories of your past, as they are sure to bring joy and contentment. With your innate ability to accomplish great things, seize the opportunities that come your way. Indulge in some leisure activities and entertainment, as this is an excellent day to do so. Lastly, avoid doubting your partner's sincerity, as it can disrupt the tranquility of your relationship. As the saying goes, "doubt kills more dreams than failure ever will."

♒ For Yesterday Your →Lucky Numbers:
6, 7, 9.
Lucky Colours:
Orange, Yellow, White.
Lucky Alphabets:
i, r, c, l, u, f, o, x.
Mood Emoji
,
😆
What Does this Mean? ▼
A programme running on the PowerFortunes.com servers, works out the relationship between Aquarius and the day's date and moon phase. This is displayed to you as your lucky numbers, in ascending order.
Emojis are essentially generated through numbers, so we've used your lucky numbers to create your mood emoji for the day. There is method to this madness!
Likewise, your colours and alphabets correspond to your numbers for the day.
Yesterday's Tarot card for Aquarius, The Moon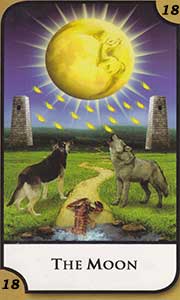 Dreams from the twilight realm generate signs, feelings or apprehensions that make you fearful or confused. The potential of a plan or project is not yet fully realised. Find your rhythm and pace, so as to allow your unique, creative arc to expand, rather than rushing the gestation process. The way ahead seems obscure or hidden to you right now, but trust your instincts and travel carefully onward, testing the waters. Take care, for all is not as it seems. You need to use your intuition to deal with a deceptive situation. The path you are on is difficult and may cause fear, but continue along it, even if you are beset by doubts, because all will eventually turn out well. This card will be favourable, if you are involved in a clandestine love affair!
Aquarius, Your Lucky Charm for Yesterday
Lucky Pendant for Love, Relationships
Acquiring this lucky talisman, on this specific date, will prove to be particularly beneficial for all people under the Aquarius zodiac sign, as soon as the talisman comes into their possession. Have this sent to you in ASHBURN.